Applying for a job and hoping to get your desired post can be nerve-wracking, especially for someone who just graduated from school. But whether or not you're a fresh grad you have to be able to get the attention of recruitment managers in order for you to get the job you want. After all, job hunting is fierce competition. The Free Cover Letter Template for Word is a crisp, clean, minimalist and modern cover letter template that you can use to grab the attention of the recruitment manager.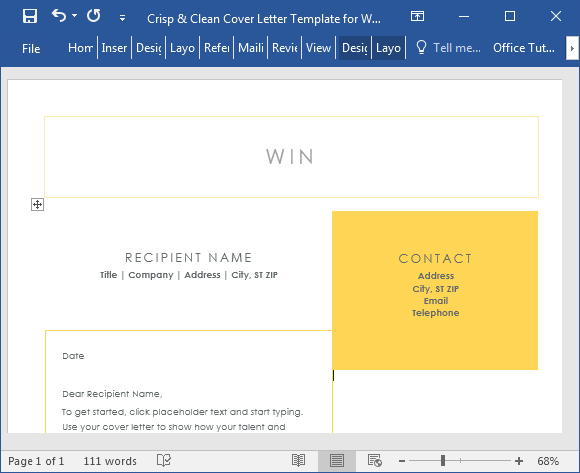 This Word template has a white background and with a canary yellow accent that beautifully adds some brightness to what could otherwise be a boring letter. Like other free Office templates this template is expertly designed and laid out to show everything a recruitment manager needs to know at just one glance. This is a great relief for any recruitment manager or employer who had to sift through dozens of applicants, as your cover letter is concise and definitely a stand out.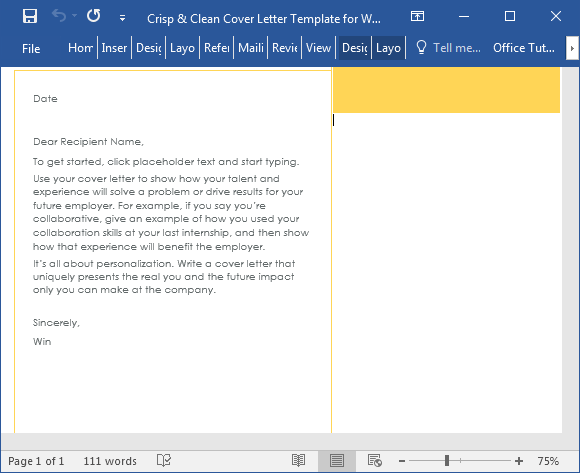 This free cover letter template contains everything any recruitment officer needs to make a decision whether or not to hire an applicant. This template organizes and clearly displays all the relevant information to impress any reader. It is also a great introduction of yourself in order for them to be interested enough to learn more about you and your resume. After all, this is exactly what a cover letter should be.
With clean lines and a crisp layout, the template displays your name clearly on top of the page, with contact information easily seen on the right-hand side and the full content of the letter on the other side, thus being economical on space.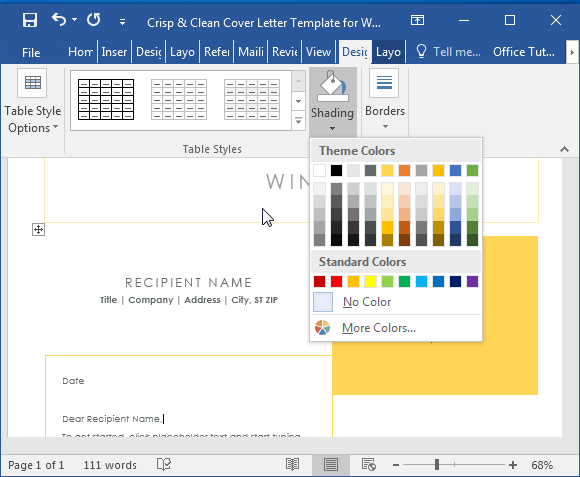 If yellow is not your style, you can of course change it to other colors in order to make your cover letter reflect your own personality or personal brand. You can also add a logo for branding. Just make sure that this branding matches your resume or project proposal.