Drab PowerPoint presentations can always use a color pop effect so they look more interesting and eye-catching. One elegant trick is to use a grayscale effect, except on one colorful element within the image to draw the viewer's eye to that portion of the image. However, if you don't have much of a graphic design background or you are not into using photo editing software, you can just use this color pop PowerPoint template.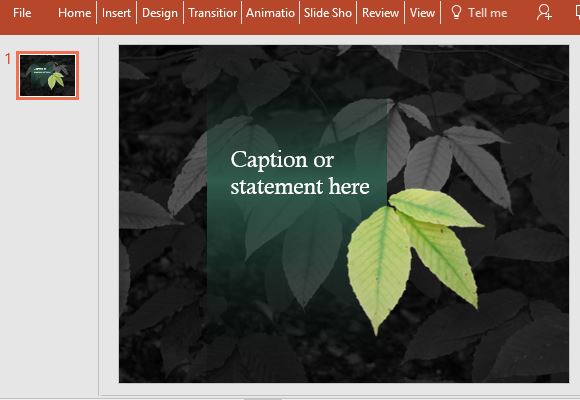 The Free Color Pop PowerPoint Template is an elegant template that is interestingly injected with some whimsical color pop to make it come alive. This PowerPoint template features a single slide with a grayscale background. The color pop effect is applied to a bunch of leaves in the middle of the slide, perfectly drawing the eye there so that the audience can also be drawn to the caption or statement next to it.
This color pop template has a green and gray color scheme, with white text that effectively pops out against the background. This is great because you can easily emphasize any caption, statement, phrase, or quotation you want to include in the slide template.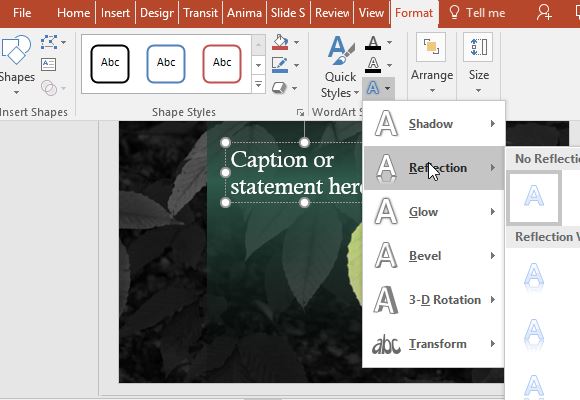 Designed to be unique and interesting, this template will definitely make your presentation stand out. The leaves image is taken professionally, so your template looks professional, making it great for events, corporate presentations, photography presentations, etc.
As for the caption, it is clear on the slide because it has its own dark green background with a gradient and transparency effect so that it's set apart from the background.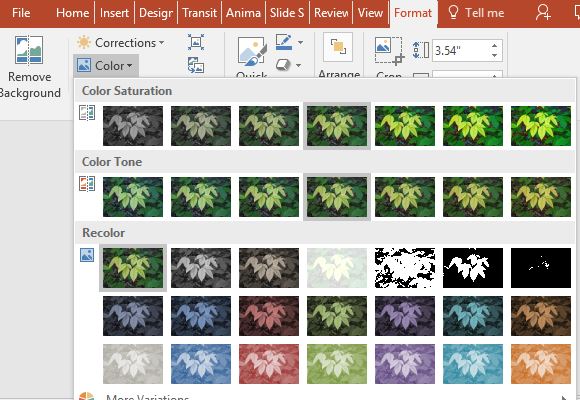 This template, which is only a single slide, can be used as an opening slide, for transitions, or for capping off your deck with an inspiring quote. Doing so will definitely make your presentation memorable.