Memorable presentations that capture an audience are often a mix of text, graphics, images, and animations that effectively and smoothly work together. If you want to create a winning presentation, then you need to have the perfect mix of these factors incorporated in your slides. While animations can perk up your presentation, remember to use them sparingly especially for more formal PowerPoint presentations.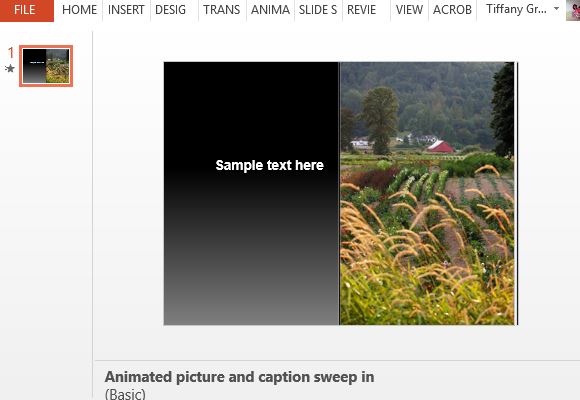 To get you started with making memorable presentations that keep your audience interested from start to finish, you can use this Free Caption Sweep Animation Template for PowerPoint. This template beautifully and strategically uses picture animations to make your slides come alive. Free and easy-to-use, this template is easier to use compared to creating picture animation with sweep effects from scratch.
This Free Caption Sweep Animation Template for PowerPoint is a versatile animated slide that you can use throughout your presentation. It can be used for title slides, lists, emphasis, transitions, and even conclusion slides. With your creativity, you can easily customize the slide for various purposes.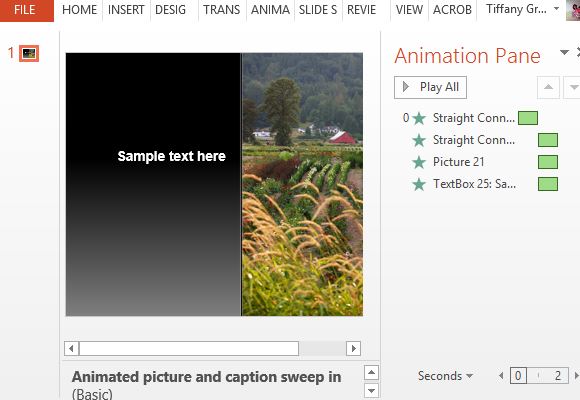 This template features a full-image on one half of the slide. This is a sample image, which contains fields of grass with a background of cottages and the mountain beyond. This image has a sweep animation effect that replaces one side of the image with a gradient black and gray background, on which you can put your text, list, small table or chart. You can change the color gradient as well as the text style depending on your preference or presentation theme. You can also add your company logo in the slide for stronger branding.
The image itself can also be changed into an image filed in your computer. You can also change the speed of the sweep animation. The best thing about this sweet animation template is that you can customize it in many ways so you can use it in many kinds and topics of presentations.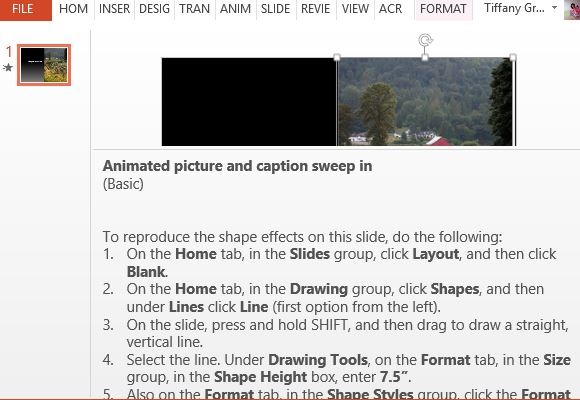 You can even upload this to your OneDrive account so you have a beautiful animated template that you can use for all kinds of presentations, whether for school, work, or personal use.
Go to Download Free Caption Sweep Animation Template for PowerPoint