While Google Slides is one of the best PowerPoint alternatives, it's not easy finding good templates for Google Slides. The Free Business Plan Google Slides Template is a third-party template by FreeGoogleSlidesTemplates.com with some awesome slides that can help presenters design professional looking slide decks for Google Slides.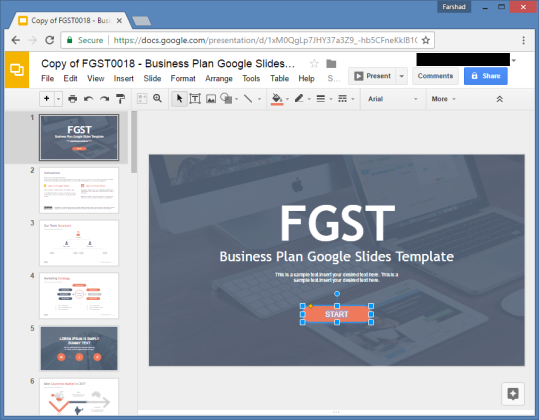 Suitable for Making Roadmaps, Business Plans & Quarterly Reports
There are dozens of slides in this template that can help you make the most out of your available content. The sample slides provide a lot of variety for presenters so that they can design comprehensive slide decks in Google Slides with little effort.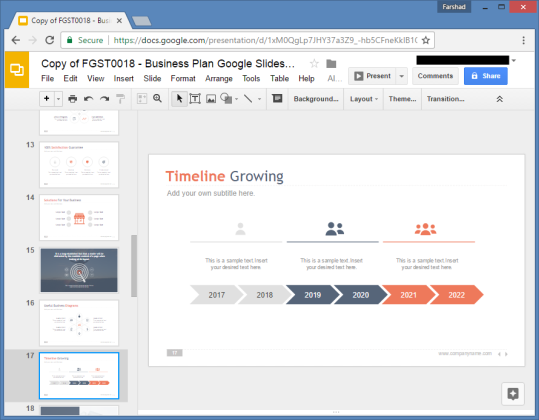 You can make elaborate slides by simply adding your content to readymade slides. All sample slides come with unique layouts that are suitable for making anything from timelines, business plans, project roadmaps to quarterly reports, forecasts and more.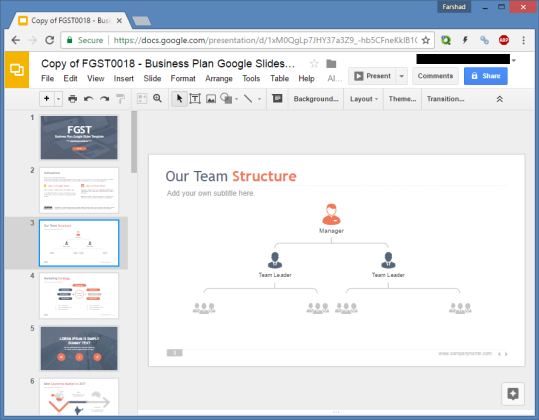 Sample Diagrams, Maps & Clipart
With this template you get sample maps, diagrams, icon sets, picture slides and the like. This gives a lot of useful resources to presenters to use their creativity for making some amazing presentations. You can edit the given layouts and make use of the icons to generate slides that can fulfill your precise needs.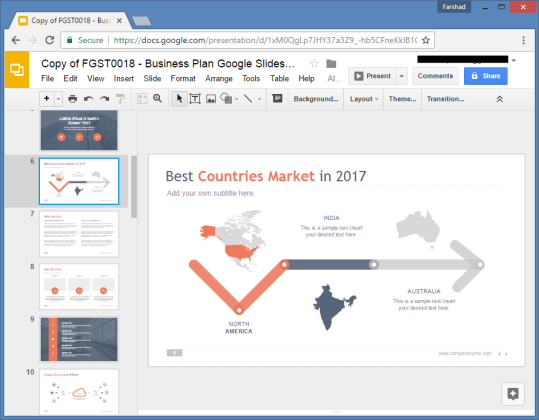 The icons in this template can be recolored and positioned with ease across your content to represent different concepts, ideas and models. The icons set provides a plethora of icons, ranging from technology, business, sales to healthcare, real estate, etc.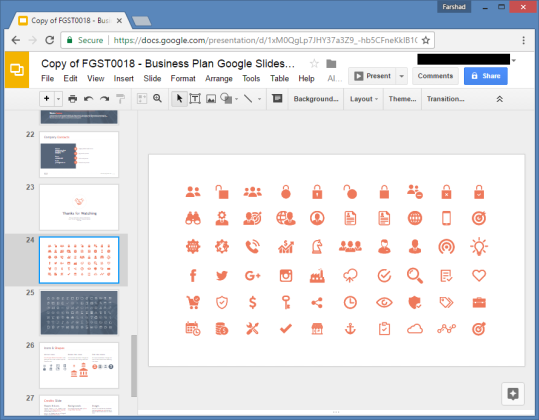 You can open this template directly in Google Slides or download it for PowerPoint.