Marketing plays a crucial role in establishing your brand. Your businesses' marketing activities should be inclined in letting the public know about your company and what you have to offer that they can benefit from. Brochures are one of the many marketing materials that you can use to get the word out to your potential customers what products you offer and get them interested to try out your products or services.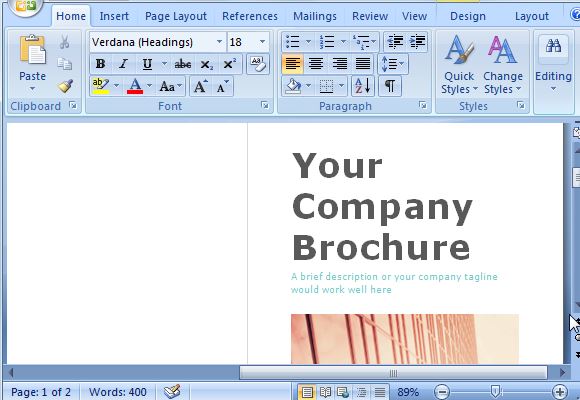 The Free Brochure Maker Template for MS Word is a beautiful, professionally designed template that you can use as part of your marketing materials. This tri-fold brochure maker template makes it easy for you to fill in company information and create attractive and interesting brochures in minutes.
Professional, Tri-Fold Layout
Brochures may come in different forms and layouts but the main idea behind brochures lie in showing relevant information about the company and its products in an interesting way. This template's tri-fold design conveniently lays out all the information necessary for piquing the interest of potential customers. The tri-fold layout allows you to put in more information and images in six pages of space.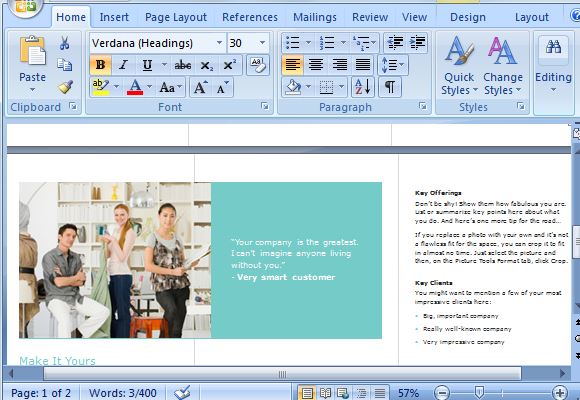 This template is also professionally laid out so your information is displayed in a sensible and organized manner. The full-colored layout allows you to include beautiful, vivid pictures and shapes to make your brochure more appealing to the public.
Easy Format, Easier Customization Options
This brochure template makes it convenient for you to type in all your business information. You can easily follow the guides in the brochure template. Personalizing the template will also be a breeze.
You can also change the style of the brochure template. With just a click at the Home tab in the Ribbon, you can choose from many styles, themes and colors. Meanwhile, you can also change the fonts and other design elements in the Design tab.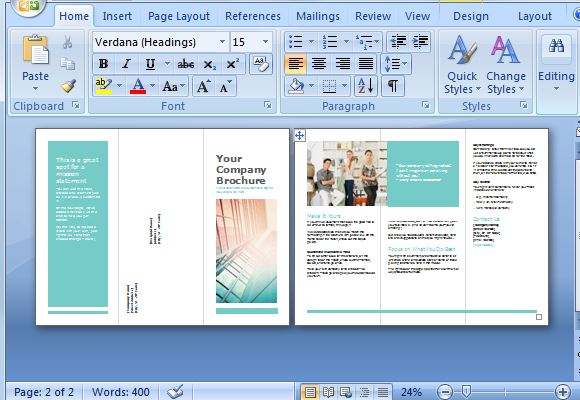 This tri-fold brochure template can also be used and reused for all types of marketing efforts, such as product launch, expansions, and more.