When it comes to brainstorming, it doesn't really have to be disorganized and on-the-fly. You can find that there is a structure to conducting brainstorming sessions more effectively and that there are also templates that can help you facilitate such sessions.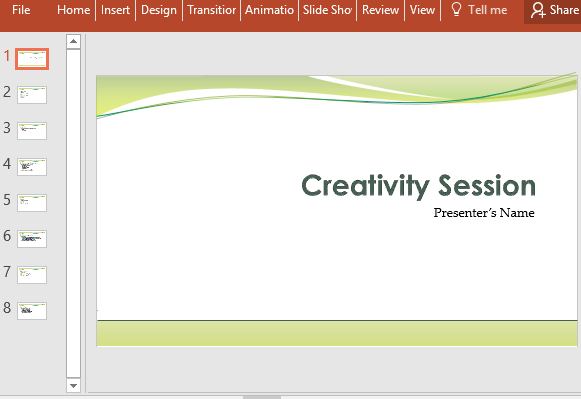 This Free Brainstorming PowerPoint Template is free and is a very useful tool to help you create an organized process for a much more productive brainstorming session. This template contains a set of slides that are specially designed for this purpose, with enough space for all your ideas.
This PowerPoint template features different shades of green as part of its minimalist theme. The curved lines convey a sense of synergy which is essential for conducting an effective brainstorming session. As with any proper presentation template, the slides starts with a title slide. It is followed by 7 more slides, each with various headers to help you organize your session into workable segments. There is also sample text for each slide, and the text provides you also with an easy to understand guide to help you as you complete your own brainstorming slides.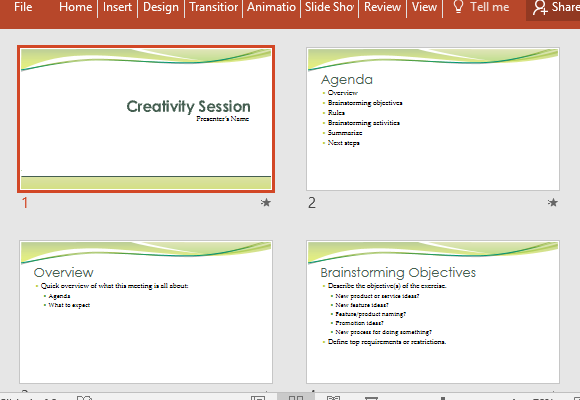 As for the aesthetics, you can change the template's color scheme depending on the look that you are going for. You can also base your own color scheme on your company colors or branding. You can also select a theme you like from the predefined themes that are already available within PowerPoint.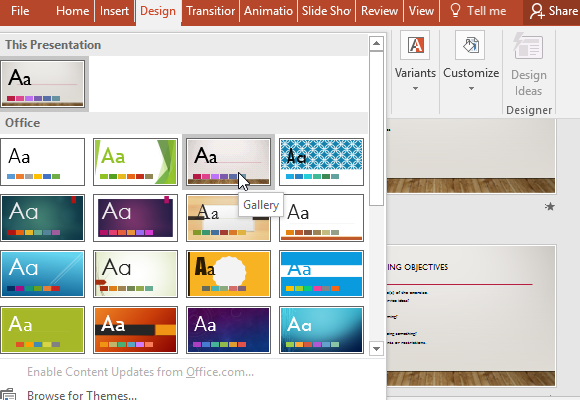 As you will notice in the slides, there is enough space for you to include your ideas and you can come up with as much as you can think of. You can also include ideas not only in the form of text but also graphs, charts, diagrams, images, or videos. There is also a summary slide where you can combine your ideas to come up with a concrete main idea.