A new school year brings excitement and a promise of new knowledge for students. Going back to school signals another stage in the lives of students, and teachers have a great role to play in order to equip these students with the things they need to learn. As you welcome students back to school, you would need to reacquaint them with what they should expect from school or from the class.
Welcome a New School Year
The Free Back to School Template for PowerPoint is a useful template that students and school administrators can use to welcome students back to school.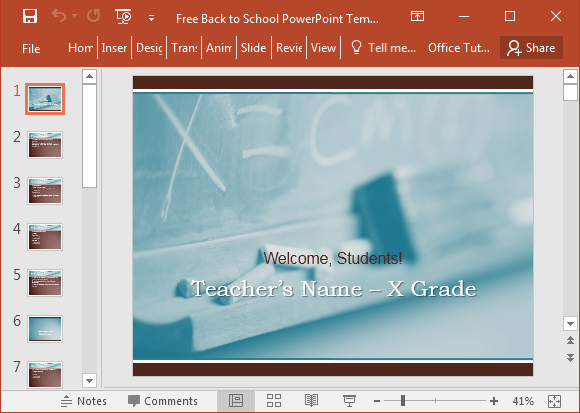 What's great about this template, aside from the fact that it is free, is that it is versatile enough to be used for all levels and for any subject. This allows teachers to use a single template for all their back-to-school needs, especially if they want to give a course outline to their classes.
This back to school template features 19 specially designed slides that have an education or classroom theme. As you can see, it has a brown and blue theme with a professionally taken, close-up image of a chalkboard to serve as its background. This image is repeated in most slides throughout the presentation to provide a cohesive theme. It also contains a dark red accent that perfectly contrasts against the blue shades of the chalkboard image.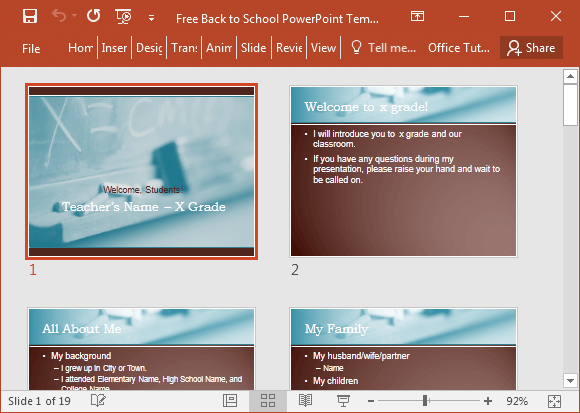 Leave a Good Impression on Your Class
Starting with the impressive title slide, all the slides in the template are carefully designed to allow you to organize the information you want to present to your class. The text is also suitable enough to allow students easy readability, even if one is at the farthest part of the classroom.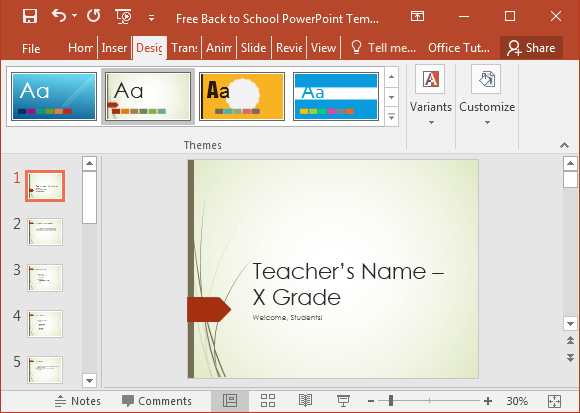 The template contains slides for introduction to the class or course, teacher's background, experiences, class or course goals, subjects, topics, rules, and many others. You can also add or delete slides depending on your own content.