Whether you are a student in high school, college or post-graduate studies, assignments are inevitable. If you need a way to keep track of your assignments in all your subjects and classes, then you will find this Free Assignment Schedule Tracker for Excel very useful.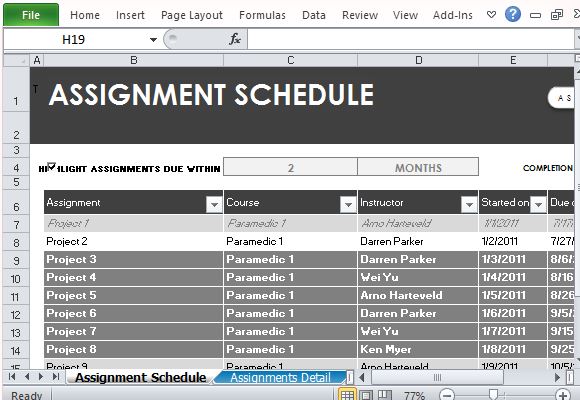 Submit Your Assignments on Time
The Free Assignment Schedule Tracker for Excel is a template that you can download for free from the Office portal. It is professionally designed and looks sleek yet still highly functional. This is just one of the many spreadsheet templates that you can use for school purposes, especially for ensuring that you are on top of your class and activities.
This free assignment schedule tracker is a simple, no-frills assignment tracker you can use for Mac and Windows. You can record, track and segregate your assignments according to categories such as instructor, course, assignment, and many more.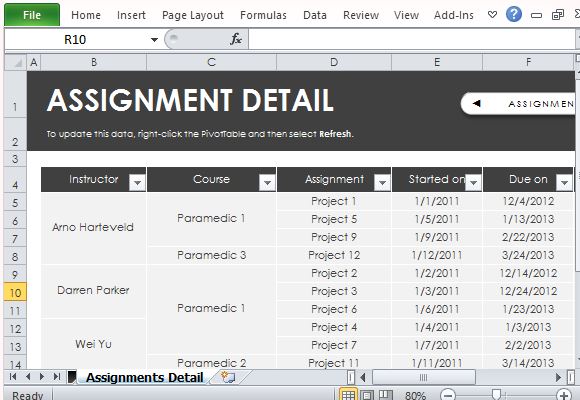 Track Your Assignment Submission Status
This free Office template contains a table that already contains headings for your assignments. It allows you to write down your assignments for your instructor, course, assignment name, and when you started the assignment, as well as when it is due. The dates allow you to track your progress and ensure that you pass your assignments on time. This also lets you know if you are progressing slowly or none at all in any course.
A unique feature for this assignment template is that it allows you to highlight the assignments due within a certain period of time. This way, you can set your priorities and focus on more pressing tasks, especially those which are due soon.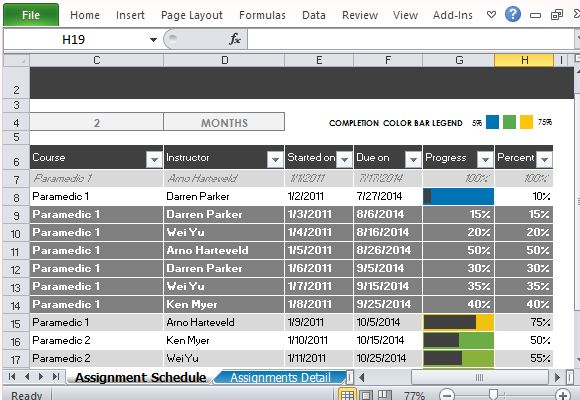 This template can also be used outside the classroom setting. It can also be used in project management, where majority of the tasks are time-bound and need to be finished within a set deadline. Instead of assignments, project tasks and schedules will be written and project managers can use this to see the persons involved in each task, and when they are due.