Animations can be used in many ways to bring life to any presentation or slide. One great example of how you can effectively use animations is through this animated picture list template.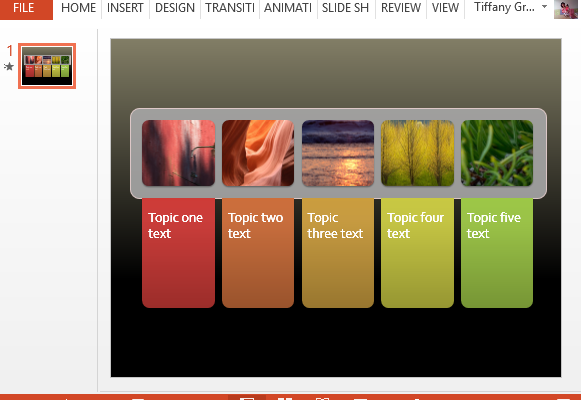 The Free Animated Picture List PowerPoint Template is a professionally animated slide template that contains five multi-colored tabs that represent various topics for your presentation. This template animates by revealing one tab at a time. This kind of animation makes the template perfect for creating lists, progressions, categories, etc.
With the help of this Free Animated Picture List PowerPoint Template, you can present many types of content in a concise and easy to understand manner.
For those new to SmartArt graphics or animation, this template is quite useful. This is because all the SmartArt graphic design is created for you, and there are already complementary colors assigned to each of the animated tabs. There are also sample images on each of the tab so you can easily tell each tab apart. You can change the colors of the tabs as well as the images in each of the placeholders so you can customize it to your own content.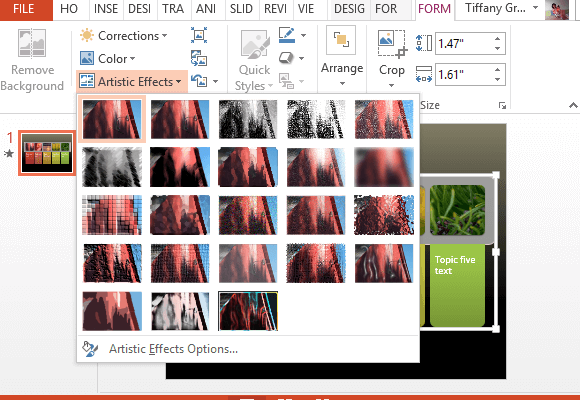 The animation is also already done for you, which is great if you are a PowerPoint beginner. However, even if you're already an expert, this template can save you a lot of time. The animations are subtle and appropriate for any theme, so you won't have to worry about changing anything to suit your presentation.
You can change the diagram by clicking on the Design tab via SmartArt Tools. If you want 3D or other effects, you can change the format of the diagram. As for the background, you can change and customize it as well.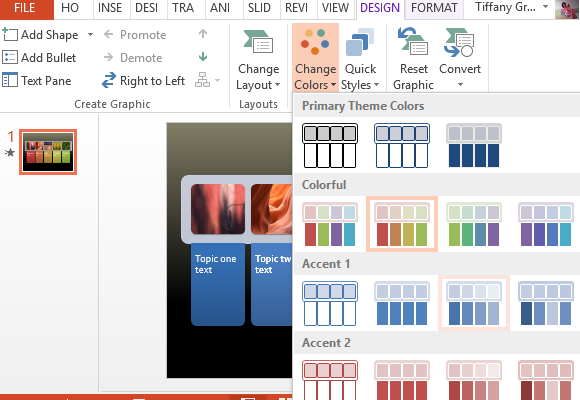 You can apply your own theme if you already have an existing presentation you want to insert this template in. You can also go to the Format tab in the Ribbon to customize or edit your background using gradients, colors, and patterns.
Go to Download Free Animated Picture List PowerPoint Template