Animations are great tools to use to liven up any presentation. However, you have to be very careful on the kind of animation that you will use for various purposes. Often, fast and flashy animations are great for parties or lively topics, but are inappropriate for corporate settings. Also, slow and subtle animations might bore an audience who are expecting something more.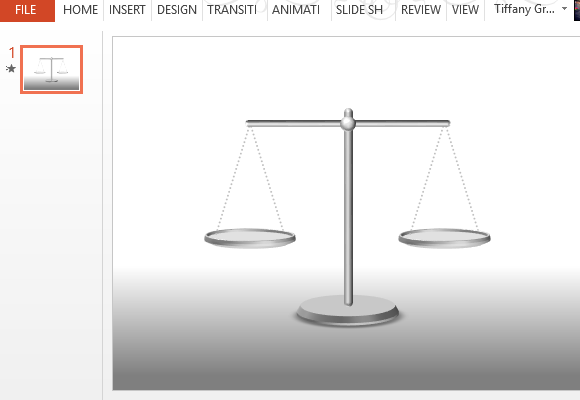 We have shown you the many kinds of animations that you can use for any presentation, and now, we're going to show you an animation that is perfect for presentations related to law and justice. The Free Animated Law PowerPoint Template is a free template that you can use for any presentation involving law or justice, whether in school, at work, or in your organization.
This template features a professionally designed animation of traditional weighing scales that are tipping. This template is a standalone slide that you can insert into your existing presentation or you can create one whole presentation from this lone slide.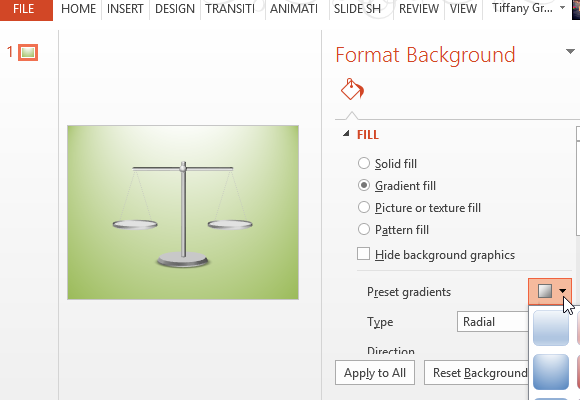 Because of its versatility, you can change the background, which is present to gray and white gradient. You can make the slide match the background of your existing presentation, or you can just modify this template background by choosing from the many theme options available.
Meanwhile, the animation is built in so you don't have to do anything more about it. You can just change the colors of the shapes in the weighing scale to customize them to any color you want. You can also add effects such as shadows and 3D features to further make your own animated scale stand out.
While the animation is already built in, you can still edit the default animations by going to the Animations Pane. You can change the timing of your own animations, make it faster or slower, depending on the flow of your own presentation.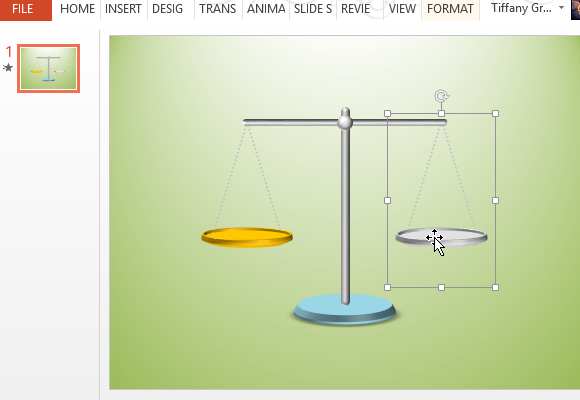 You can also duplicate this animated scale template to create many slides throughout your presentation.