Whether for work or in personal life, keeping your schedule organized can have a huge impact in keeping your productivity and time management. That is why calendars are important. A well-designed, printable calendar is helpful in ensuring that you meet your deadlines, attend your meetings, and keep your appointments. A calendar can be used for your activities at home, in school, or at work.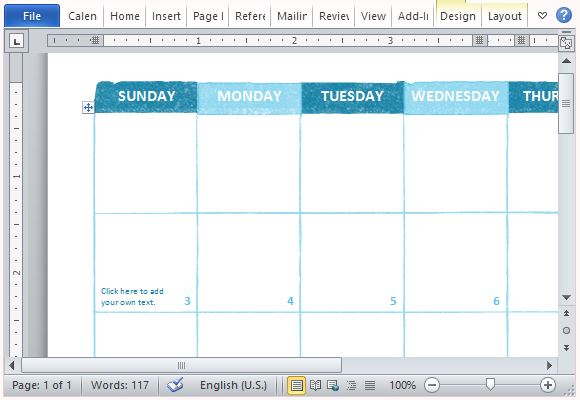 Standard Calendar for Any Year
The Free Academic Calendar Template for Microsoft Word is a wonderfully designed template that you can use for many purposes. Its standard format makes it easy to be used anywhere. This free OfficeTemplate is also designed to be used for any date or year because of the customizable Calendar Tab incorporated into the template.
All you have to do to change the year in the template is to go to the Calendar Tab in the Ribbon. From there, click on "Select New Dates" and a dialog box will appear, allowing you to choose the date or year you want your calendar to display. Afterwards, the whole calendar will automatically update to show your choice.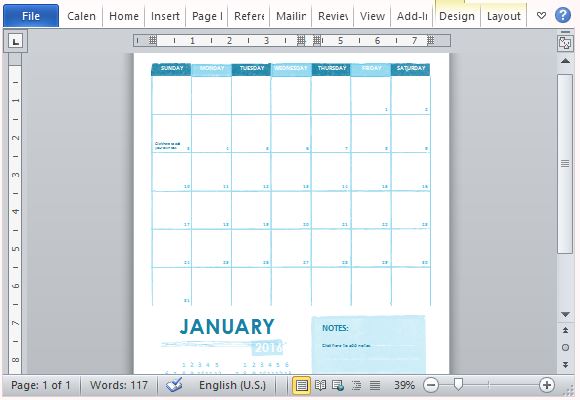 Convenient and Printable Calendar
The Calendar Template displays a full month in one page, making it also easily printable. The layout makes it easy for you to write notes inside the squares for each day of the month. The panel underneath the calendar also contains the previous and next month for at-a-glance reference.
Aside from these features, each page of the Academic Calendar Template also contains adequate space for Notes. Here, you can write additional pointers or reminders.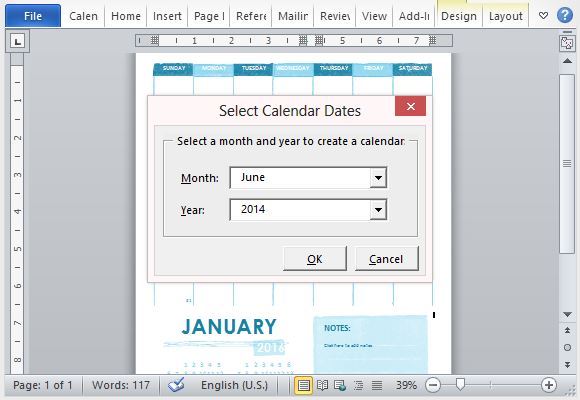 Easily Customizable Calendar Template
The default theme of the Academic Calendar Template is light blue, with a clean and uncluttered layout. Depending on your preference and personality, you can easily customize your Calendar and design it for your school or office and home. You can go to the Calendar tab to select a preset theme or you can go ahead and make individual changes to the font styles colors, and themes to personalize your calendar.
Go to Download Free Academic Calendar Template for Microsoft Word