The Flower Petal Diagram Template for PowerPoint is a wonderful slide template that you can use for a variety of presentations. You can use this template for various presentation topics, whether academic, educational, business, social, or personal.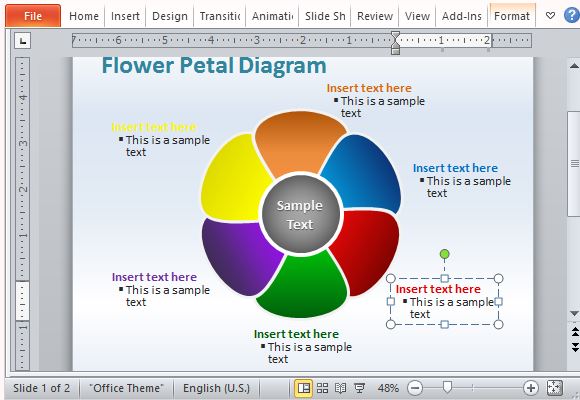 This Flower Petal Diagram Template for PowerPoint is a colorful slide template that you can use to list various elements within a single category. Each element is represented by the multi-colored petals. This template can also be used to represent products, members, items, functions, categories, elements, personnel, functions, activities, and many more.
The Flower Petal Diagram contains the main figure, which is the multi-colored petals. Around it are color-coded texts that are colored according to the petal it describes. Under these texts are further descriptions that can also be formatted as a bulleted or numbered list.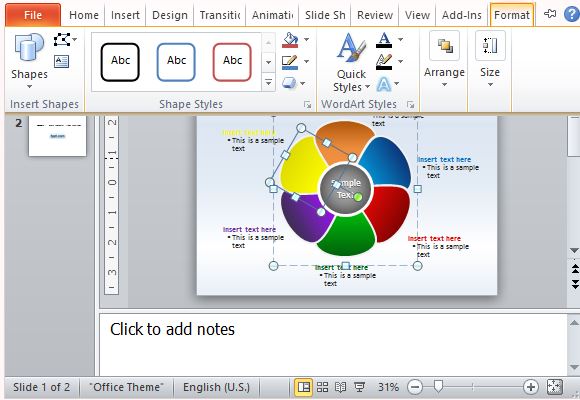 This type of template allows you to be creative in your presentation while still being informative. It also allows you to present your information in an attractive, visual manner to keep your audience interested.
You can customize the Flower Petal Diagram to match your own presentation's theme. You can also change the colors, style and theme of the petals themselves, as well as the rest of the details of the slide template.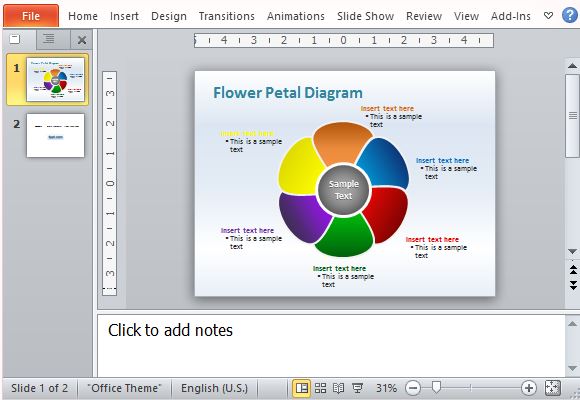 This template works with PowerPoint 2013 and earlier versions like PowerPoint 2010. You can download this free PowerPoint template from the direct link given below.