If you work for a company or organization as an employee in the finance department, then you know that you have to create financial reports and these sometimes come in the form of presentations. These financial reports afford the company the big picture for a stable financial standing. Such reports also highlight the little factors that contribute to where the company stands financially.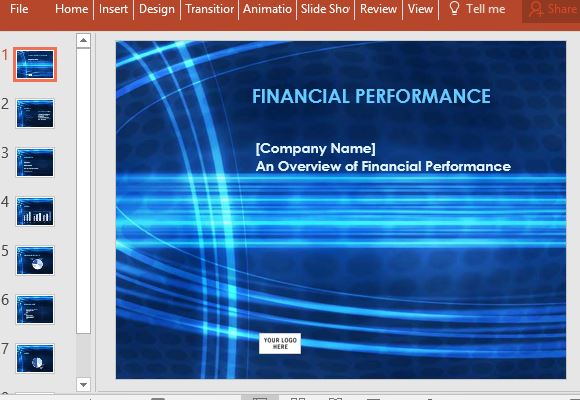 To help you create impressive financial presentations, you can use this Financial Report PowerPoint Template. This PowerPoint template is a free presentation template, especially created and designed for financial reports. It contains 8 specialized slides that will allow you to include only relevant data and arrange it in a neat and logical manner.
Aesthetically, this template is pleasing to the eyes, with a blue theme that energizes the slides to make them look dynamic and interesting. The template has a blue background with darker blue dots forming a somewhat honeycomb pattern. This patterned background is accented by streaks of electric blue lines that give the template an impression of vibrancy and dynamism. The texts are in light blue and white so they are easily readable and can stand out from the background.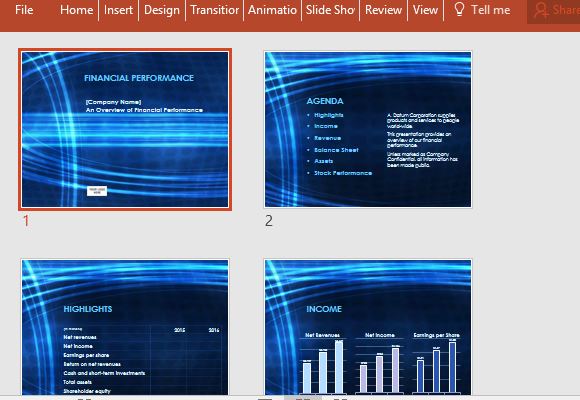 The financial report slides are arranged just how you would typically arrange a formal financial report. There is a title slide where you can put your title, in the sample, "Financial Performance." You can of course change this as you please. There are also text placeholders for company name and subtitle. The inside slides are as follows: Agenda, Highlights, Income, Revenue, Balance Sheet, Asset, Stock Performance. You can include more subtopics to your own financial report slideshow by adding Goals, Factors affecting Income, and many more.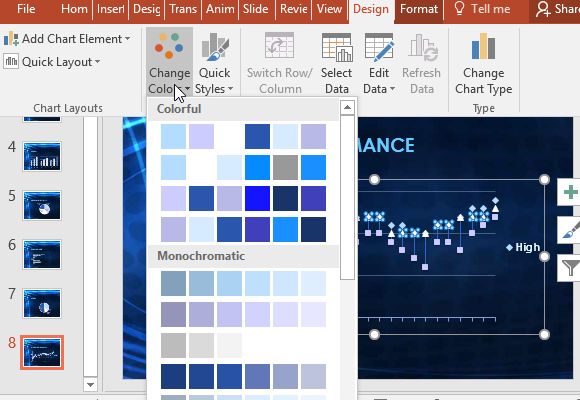 What's great with this template is that it already comes with graphs, charts, tables, and diagrams. These visuals usually take time to create, and having them readily made into the template make creating your own financial report deck so much easier and speedier.