If you're all about business and you want to create a good impression with your presentation, then you can use this Executive PowerPoint Online Template. This template contains a white background with a subtle gray vignette around the slide edges. Meanwhile, the serif text is formal and in blue, a color that conveys trust, integrity, and professionalism. The overlook of this template is highly corporate, serious, elegant, yet still interesting.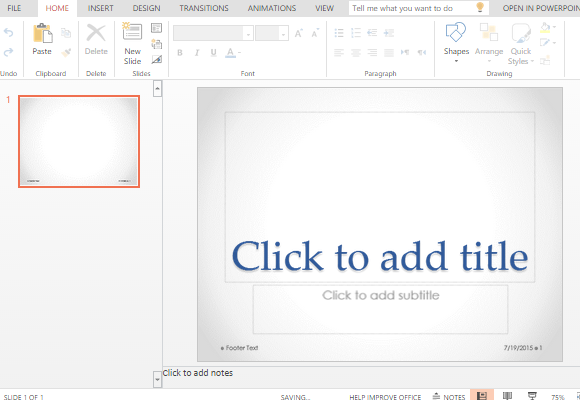 With this Executive PowerPoint Online Template, you can be sure that you can make a compelling case to justify your topic, proposal, report, or pitch. The template is clean, organized and uses complementing colors that are easy on the eyes. There are also minimal designs to avoid distracting your audience from your topic and your main idea.
To start creating your own Executive style presentation, just edit the Title Slide. Click on the title and subtitle placeholders to modify them with your own text. Then, add more slides by clicking on New Slide. From here, you can choose from different slide layouts whatever slide suits your purpose, whether you will create a bulleted list, a table, comparison chart, timeline, and many others.
You can also insert images and put captions on your slides. Whatever slide layout you choose, you can be sure that your presentation will look very executive and corporate because of its clean layout and cohesive look.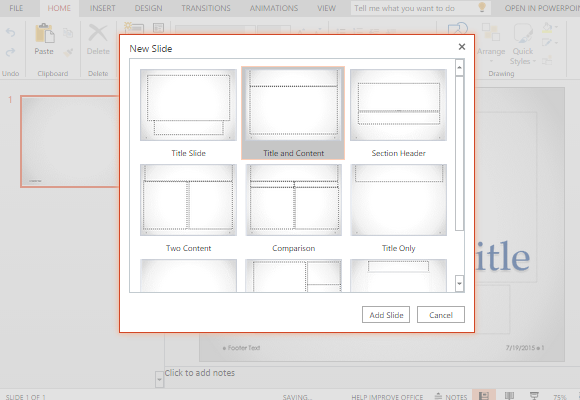 Furthermore, this template is cloud-based so you can access it by opening a browser and going to the Office Online portal. From here you can modify the template on your own, even when you are not on your computer.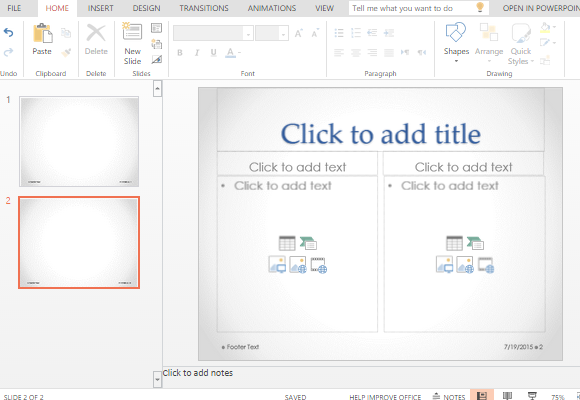 This template also makes it easy for you to collaborate with your team on a presentation project. You all do not have to be together in one room to create a presentation. You can be in different places and simultaneously work on different parts of the presentation and see it transform and be completed right before your screens.