Simple Monthly Budget is a template for Microsoft Excel users to easily plan their monthly finances with the help of an optimized worksheet. This Excel budget template provides various sections to help you add your income and expenditure, which is automatically visualized in the form of graphs and a summary of your monthly income, expenses and balance.
Easy To Use Excel Budget Template
This is quite an easy to use template which provides sections with formulas that provide you with details about your financial standing without the need for any type of configurations. Just enter your income sources and the amount expected, along with your expenses and items on which expenditure is expected.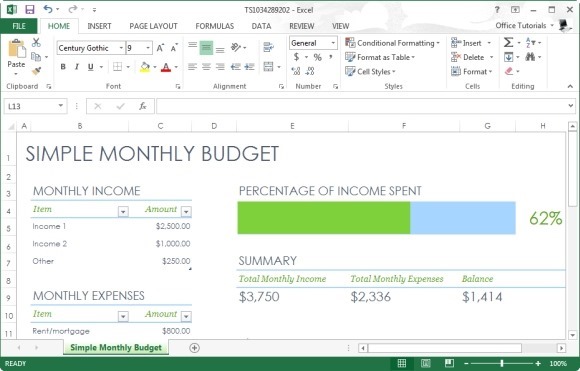 Plan Your Budget, Track Savings and Cash Shortages
All entered details will automatically be calculated to show you how much money you might be able to save or you might be short of at the end of the month. This can be an extremely effective method for keeping an eye on your cash flow and to identify when you might get short of cash.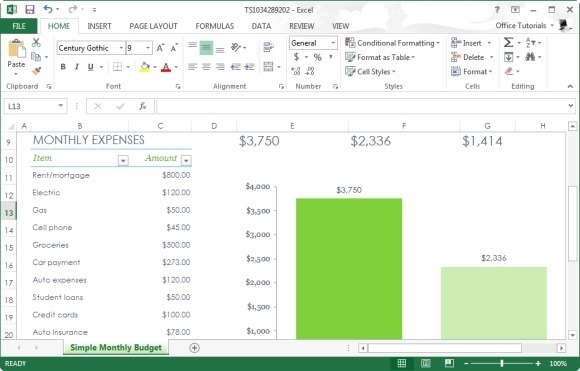 Editing the template is quite easy and you can change items and formulas as per your liking without any hindrance. Furthermore, the added filters make it possible to filter out expenses and income sources to view details from specific aspects of your finances. For example, if you want to see how much you are expected to spend (or are spending) on food items, you can uncheck all other expenditure types from the filters to narrow down your expenses to food items only.
This Excel budget template has been especially designed for Microsoft Excel 2013.