You want to create a PowerPoint presentation discussing history or event highlights, but you don't want to use numerous slides that you know will make your whole slideshow boring. You're thinking of creating a timeline to make your presentation brief, concise, straightforward and attractive. The problem is, you don't have the time to start from scratch. Is there another way to do it?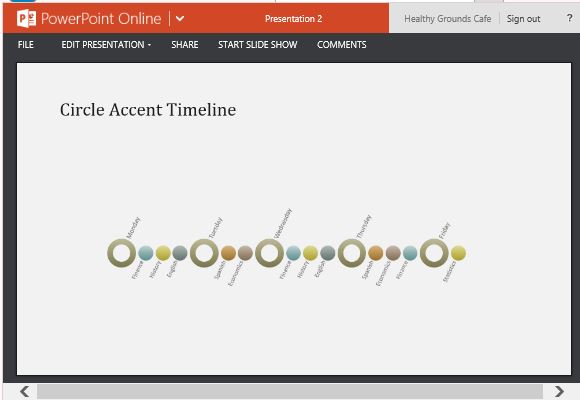 Of course there is. Microsoft Office provides a plethora of free Office templates for making event timelines, such as the one we have in this article. This Event Timeline Template for PowerPoint can be used to chronologically project highlights, milestones and other historical events that span a given amount of time.
A Timeline Doesn't Have to Take Time
This Event Timeline Template for PowerPoint is expertly designed to make it convenient for anyone, whether beginner or expert, to create their own clean, streamlined, event timeline for presentations. The beauty of this template is that it allows you to use it for many timeline topics and the design cuts the time in half when it comes to creating timelines.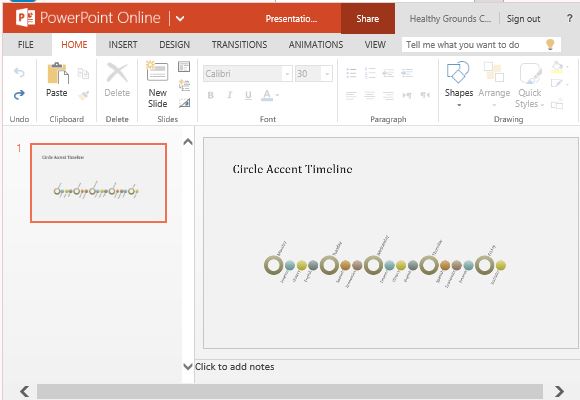 Another remarkable feature of this template is that it is a PowerPoint Online template, which means you can access it through any connected device through your browser. Being a PowerPoint Online Template, you just need your OneDrive or Microsoft account, and it makes it easy to collaborate and share data with your team or your colleagues.
Don't Go Around in Circles with this Circle Theme
This event timeline template has a widescreen, landscape orientation so that you can maximize the horizontal space. This format also makes it easy not only for you to create a detailed timeline but also for your audience to read your timeline data even from a distance.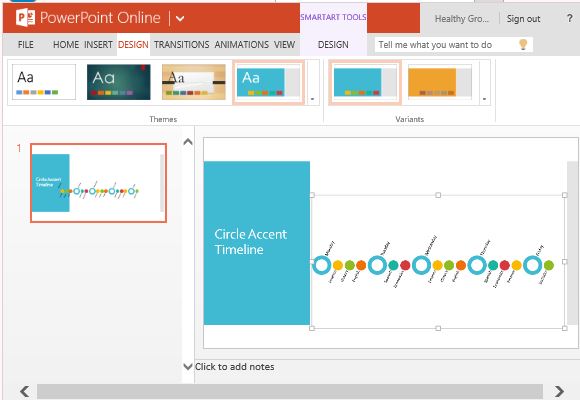 The timeline's design features clean, multicolored shapes of different sizes, resembling a set of beads arranged across the slide. Each circle represents events through time and the larger ones are the events that you want to particularly highlight. Simply edit the placeholders to change the labels. Copy and paste the circles, on the other hand, to customize the timeline to your own dates. Also, customize the template to your own theme or preference by changing the design and theme of the template.