Before any event could be considered a success, prior planning is important. Part of this is determining your guests for your invitation and announcing your event to the right people. An event postcard is a great way to let your guests know about your event or occasion, while serve as an invitation for them to attend. An event postcard can also be used to announce and promote a scheduled promo or sale, store opening, product launch, charity ball, fundraising dinner, conference, convention, and many more.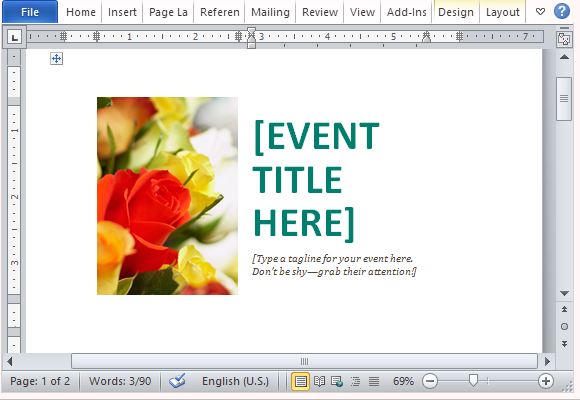 For a beautifully designed event postcard that you can easily modify and make your own, you can use this Event Postcard Template for Word. This event postcard template is designed specifically for the purpose of getting the word out to your guests, clients and customers that you have something prepared for them to not miss. This free template is printer-friendly for paper dimensions of 6 by 4 inches. It also works with Avery 5389, 5889, and 8386.
Designed Just Right

This Event Postcard Template for Word is designed to be small enough to be conveniently given away and tucked into a purse or pocket. However, it still has enough room to ensure that all the important details of your event are included.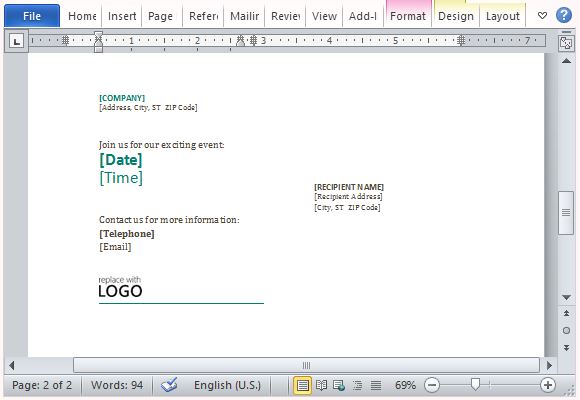 The front page of the template contains an eye-catching image to make anyone notice your event and read on the details. You can replace it with any image you like to let anyone know at first glance what your event is all about. Meanwhile, the back page contains all the details of the event. It contains the company name, company address, date and time of the event, recipient name and address, and host's contact information. You can also insert your company logo in the space provided in the template.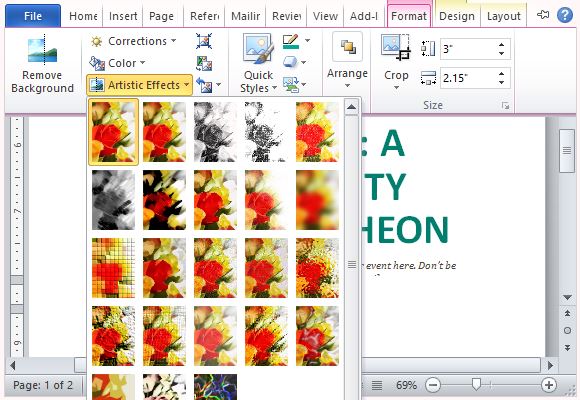 Make it Your Own in a Snap
This standard event postcard template can be used for both corporate and personal purposes. You can design it to be more fun and creative if, for example, you want to create an invitation for a family gathering, birthday, baby showers, or even Halloween parties. For business use, this template can be made even more formal with a little tweaks in the theme.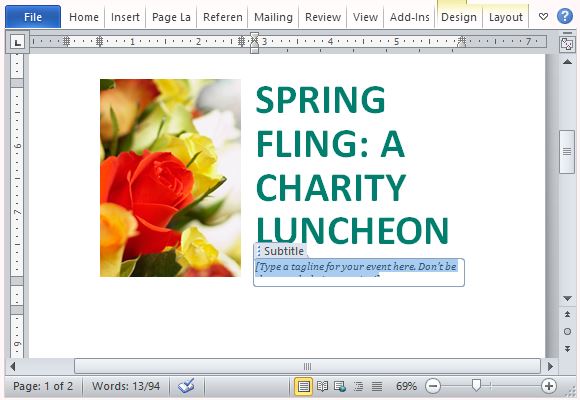 You can use this template for work if your company is having a grand opening, anniversary, product launch, trade show, Christmas party, or outreach program, to name a few examples.