Parties are held to serve as a way for families and friends–to come together and celebrate something worth commemorating. Whether it is a birthday, graduation, promotion, anniversary, New Year's, Easter, Thanksgiving, or even Halloween, you can always celebrate with elegance and style, especially when it comes to hosting meals.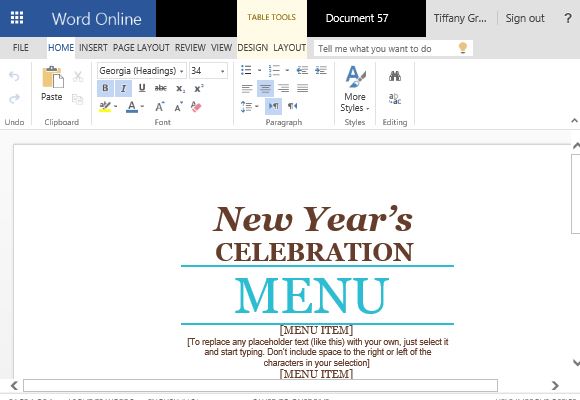 For these special events, menus become a centerpiece of your party and in this case, you need to create a stunning event menu maker that your guests would love to take home as a remembrance of a sumptuous dinner and a great time.
The Event Menu Maker Template for Word is among the many cloud-based event templates that you can use for conferences, meetings, social gatherings and special occasions. Because it is in Word Online, it is very convenient, making you more productive even when you are on the go.
This Event Menu Maker is designed to make your elegant dinners much more special with its simple yet sophisticated design. It also has a festive overall look despite its clean and streamlined design. The color scheme, format and layout, as well as the images all works together to leave your guests craving for your meal, as well as impresses them.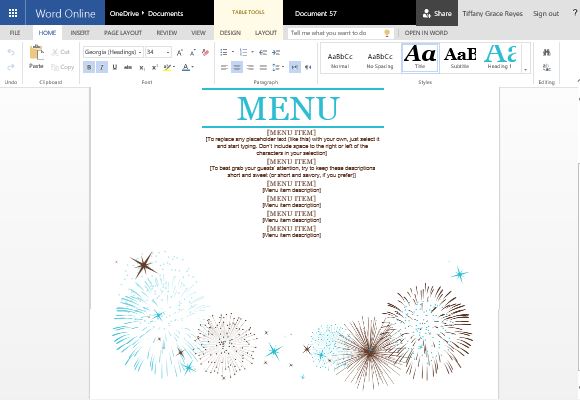 The template has a crisp white background with blue and brown, elegantly contrasting colors for the menu. The very bottom of the template contains a nice surprise of fireworks that brighten up the menu and make your occasion even more festive.
Although the template features sample text suitable for New Year's celebrations, you can still change the header for your own event title or theme. You can also simply follow the guides to complete your own menu with your own dishes. There are placeholders that allow you to easily type in the needed dish or menu item, as well as adequate space for inviting item descriptions.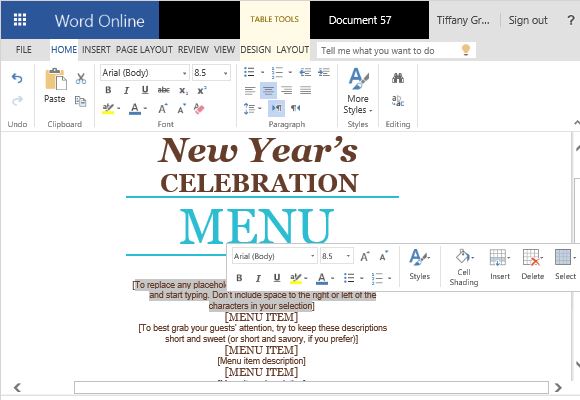 You can use this Event Menu Maker for any occasion you want to celebrate as you gather your friends, office colleagues, family and loved ones.