A few years back Microsoft introduced apps that could be installed from the Office Store via Microsoft Office applications like PowerPoint, Word and OneNote. These apps work like add-ins and add new features to Office applications. One of the hidden gems at the Office store includes the Emoji Keyboard. This app adds a set of emoji clipart for use with Office applications. You can add the Emoji Keyboard to PowerPoint, OneNote or Word.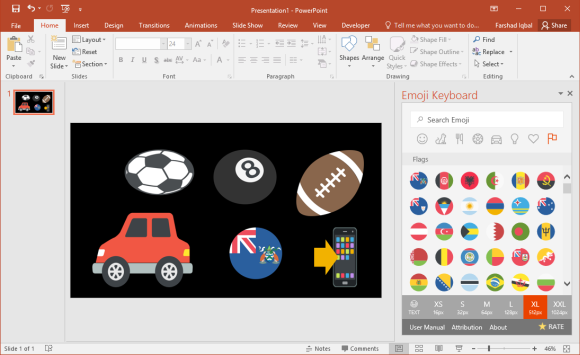 Installing the Emoji Keyboard
You can install the Emoji Keyboard by going to the Office Store from the Insert tab. You can search for the app from the Office Store and click Add to add it.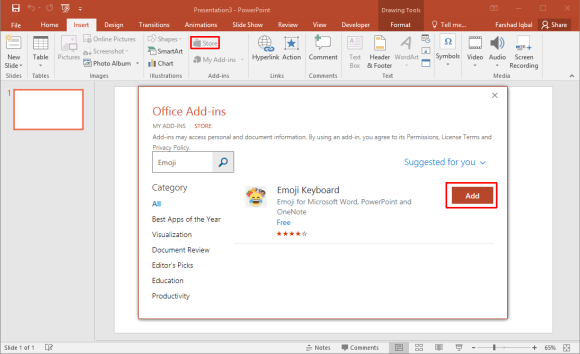 Emoji Clipart for Microsoft Office
The emoji clipart can be easily included from the right sidebar which will show up once the app is added. This clipart can also be resized. You can pick different sizes for the emojis including extra small, small, medium, large, extra-large and an XXL version. You can sort emojis via categories or search for specific type of emojis by entering keywords in the search bar.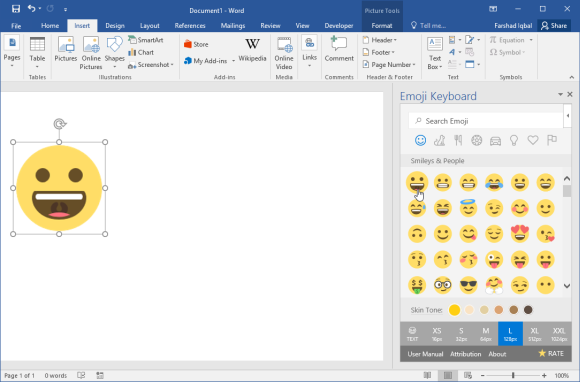 Create Slides, Documents and Notes with Emojis
The Emoji Keyboard app can be a great resource for designing your presentation slides in PowerPoint your notes in OneNote and Word documents. The emojis can help animate your content with famous emojis, and can be a good way to reach out to your intended audience as a presenter. When making Word documents you might want to use emojis as clipart to design your documents with relevant symbols and images. Similarly, Emoji keyboard can be a great resource for using symbols to quickly take down notes using OneNote.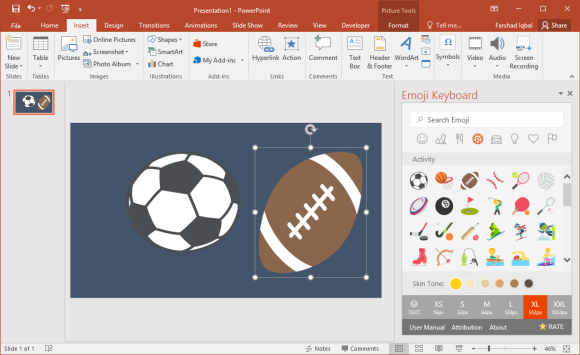 In case you need to reopen the Emoji Keyboard app, simply go to Insert-> My Add-ins.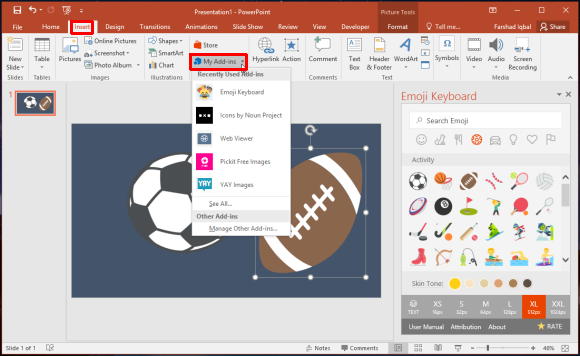 The Emojis offered by the Emoji Keyboard app is similar to the ones available in WhatsApp and other famous messaging apps like the Facebook Messenger. This can help you add a refreshing touch of emoji clipart with familiar symbols to your Office files.