Do you keep a schedule and plan your days ahead? Are you the type who always likes to be on top of your appointments and dates? If you keep a busy schedule and you want to ensure you don't miss out on anything, then you know the importance of having a calendar.
There are many calendar templates available in Excel, which can allow you to save money creating your own personalized calendar instead of buying generic ones. These templates allow you to create a calendar for any year and customize it any way you want. One such template is the Perpetual Calendar Template for Excel.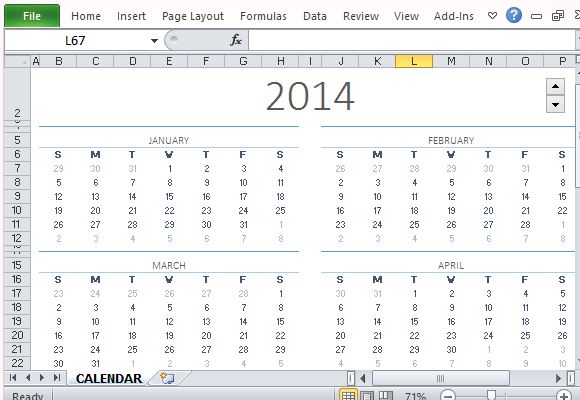 Get the Bigger Picture
This Perpetual Calendar Template for Excel shows you your whole year so you can get the bigger picture and plan your whole year ahead. This template has a clean and functional design that you can use for your home, school, office, club or organization. The simple, standard design makes it easily customizable to suit your needs and preferences to easily create a calendar.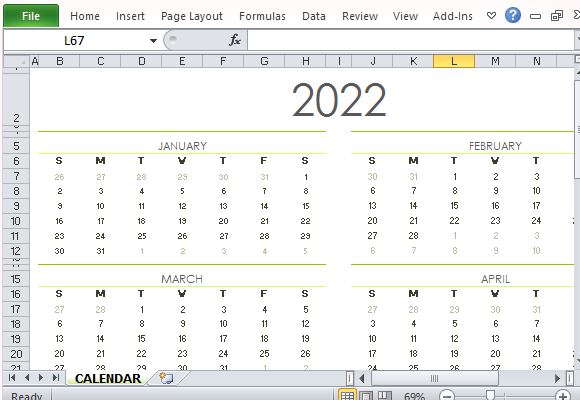 The template is a perpetual calendar because you can change the year to any year you want. This way, you can use one calendar template for any year, saving you time and money. You can easily view a whole year at one glance.
Easily Change the Year
You can easily change the year of this perpetual template for your viewing and planning purposes. You can view years in the past as a reference, or view a year in the future to plan ahead. Simply toggle through the arrow button on the right-hand side of the year header on the worksheet. Alternatively, you can type the year you want to view or print. Afterwards, the months and days automatically update.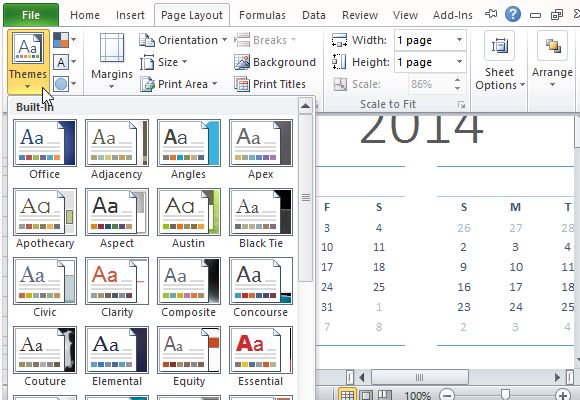 You can also easily change the style of the perpetual calendar template for your own preference or style. Simply go to Page Layout menu in the Ribbon and choose the theme that you want. Changing the font and color scheme is also a breeze.