Every year, on April 22nd, people come together for a cause called Earth Day. This is one day in a year when people show support on many pressing environmental issues while encouraging others to be more environmentally aware. This is also another move to help strengthen measures to protect the environment in many parts of the world.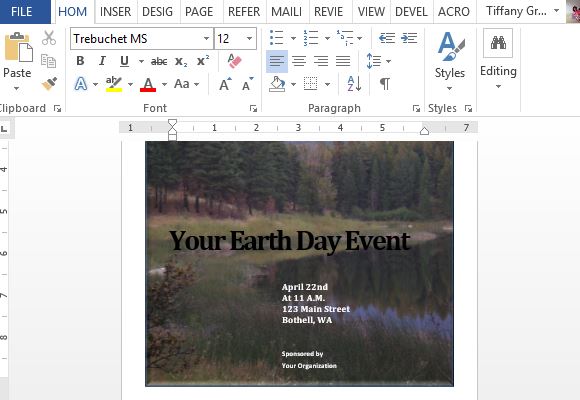 Be Part of a Good Cause
If you are a member of an environmental protection organization or simply want to make people in your company, organization, or school to become more aware, then you would find this next template very helpful. This Earth Day Word Template is a free flyer template that you can use for nature-inspired events. It is easy to customize to suit your organization and the event theme. It is printer-friendly as well.
The template is set in Word, so you don't have to tinker with any graphic design software to create your own poster or flyer. This Word Template makes it easy for you to navigate and customize your own poster even if you have basic to intermediate Word skills. The text placeholders are already in place to make things easy for you. Just click on the placeholders and delete the sample text, then type in your own event information. There's enough space provided for the event title, date, time, location, and sponsor. There is also a portion provided for sponsor and partner logos.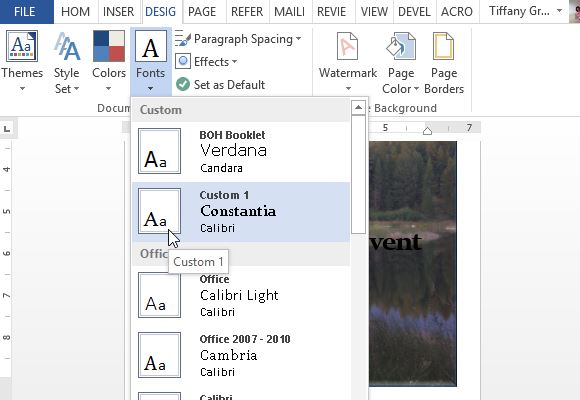 Easily Organize an Earth Day Event
As for the image, you can edit or modify it. You can also add artistic effects to the sample image if you want to use it. You are also completely free to change the image with your own by inserting one from your computer or device.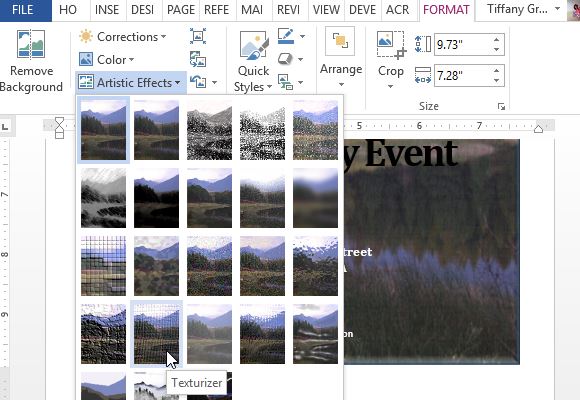 You can also change the text styles by going to the Design menu and selecting your preferred Style Set or fonts.