Part of business operations is keeping track of its cash flow and financial condition. This is why Balance Sheets are an integral part of business and financial documentation. A balance sheet is a financial statement that shows the summary of a company's assets, liabilities, and shareholder's equity within a specified time frame.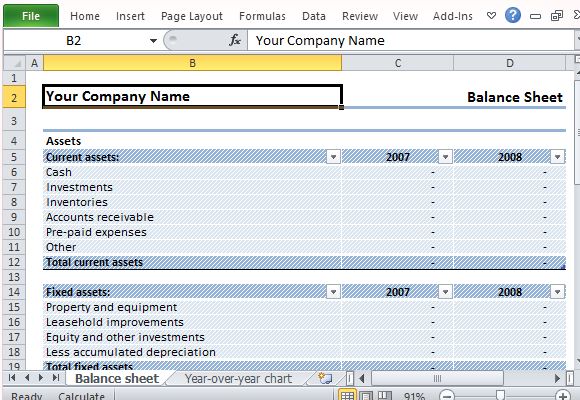 For a business owner, whether a startup, an established one or even a big corporation, you can create a balance sheet easily using many free Office templates we have reviewed earlier. The Free Balance Sheet Template that you see above is a wonderful example of a professionally designed balance sheet that you can download for free from the Office portal.
This Editable Sample Balance Sheet for Excel allows you to create a detailed, summarized report on your company's assets and liabilities. The template has a space for you to type in the name of your company. The worksheet contains your Assets, which is categorized into Current Assets, Fixed Assets, and Other Assets. The section for Liability and Owner's Equity is subdivided into Current Liabilities, Long-Term Liabilities, and Owner's Equity. This data are displayed yearly, so you have a clear view of your company's annual financial status.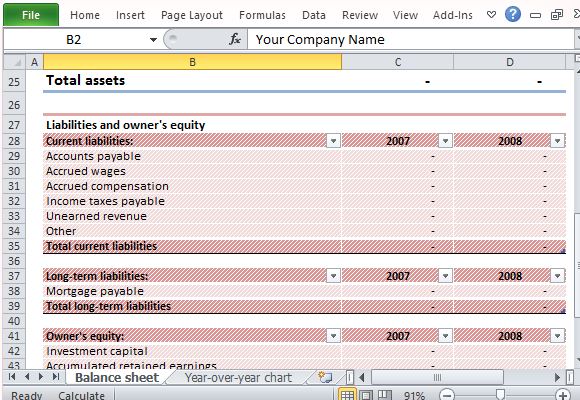 The template also contains another worksheet tab, which is the Year-Over-Year Chart that translates your data in a visual representation, in the form of a graph. It allows you to view your assets, liabilities and owner's equity. The graph lets you compare your financial data from the previous year to the current year, which can tell you the financial condition of your company and its finances.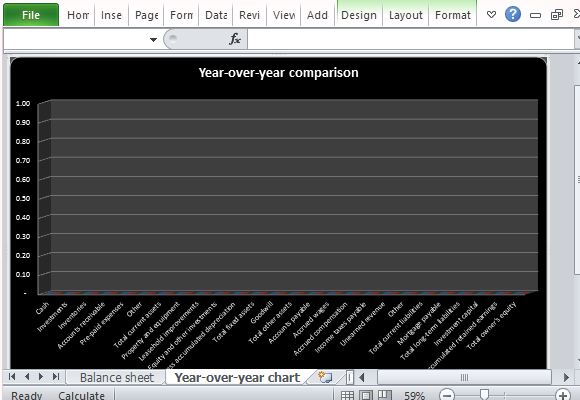 This balance sheet template contains sample data that you can easily and conveniently edit and modify for your own company and industry.