Do you want to wow your audience by livening up your presentation using interesting and informative slide animations? You can actually add a creative yet functional touch to your presentation using a PowerPoint Template. In this post we will show you how to display PowerPoint slides in Tabs using this amazing template.
The Tab Effect Animation Template for PowerPoint Slides allows you to display your various slides in a form of tabs that animates a horizontal divider from left to right. This template is perfect for any type of presentation, whether it contains topics involving business, sales, finances, project management, education, and more.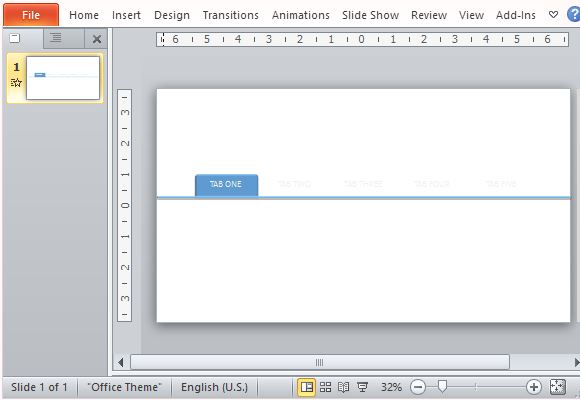 This Tab Effect Animation is professionally designed with a blue shape that highlights each text as it runs along the horizontal line. As you play your PowerPoint slides, all you have to do is to click on the mouse to toggle from one tab to the next.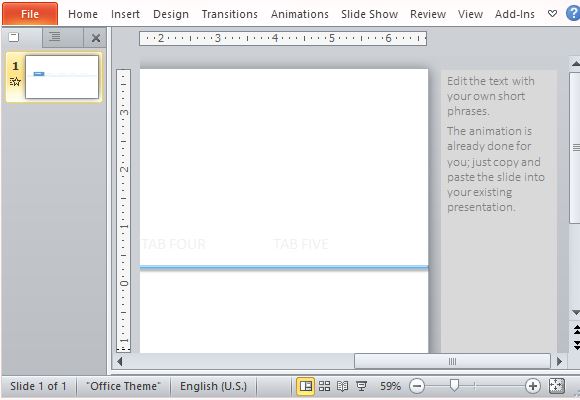 The animation for this PowerPoint Template is already built in so any one can include this effect in any presentation, whether beginner or advanced user. All you have to do is edit the text in the presentation. The placeholders guide you as you customize the slide and you can just copy and paste the whole slide to an already existing presentation.
You can also modify many parts of the slide. Go to the Ribbon and change the shape or colors of the tab objects within the template. You can also change the color of the slide background to suit your own presentation's theme or your company's colors.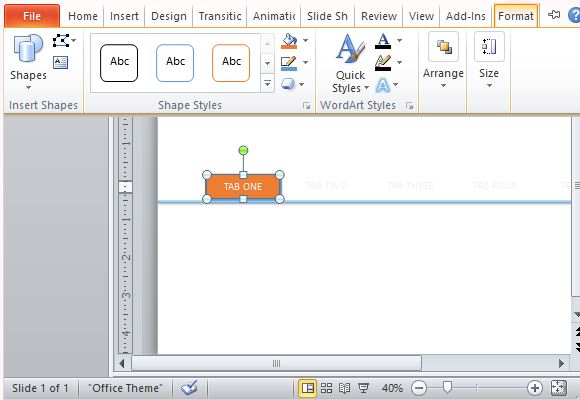 This Tab Effect Animation for PowerPoint works best with PowerPoint 2013 but is still compatible with older versions. This template can be used to enumerate your topics, list your points, or to discuss each as you go along the rest of your presentation. You can even opt to add a description or list under each tab to add more information.