A presentation that needs to have depth doesn't need to be somber and boring. You can create a serious presentation without actually being too intimidating, and this is through this Depth Template for PowerPoint Online.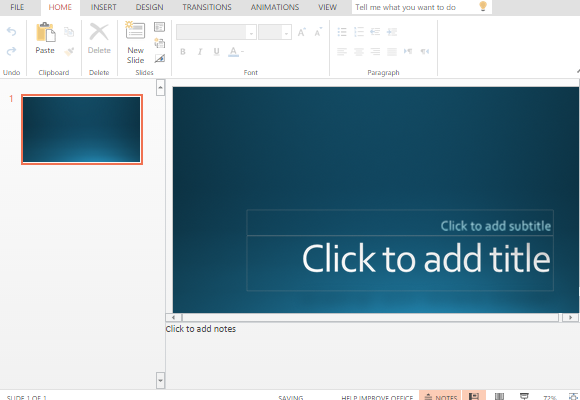 This Depth Template for PowerPoint Online features a deep blue background with a subtle light and shadow effect, creating a gradient that adds an interesting depth to your slideshow's look. This template evokes simplicity, subtlety, and authority to any presentation, whether it is for school, work, or personal use.
As a general purpose template, you can use this for annual reports, project proposals, marketing plan, or even event slideshows. It is designed to be easily customizable so you can change design elements such as fonts and color schemes. You can also add your own company logo and slogan to fully make this template your own.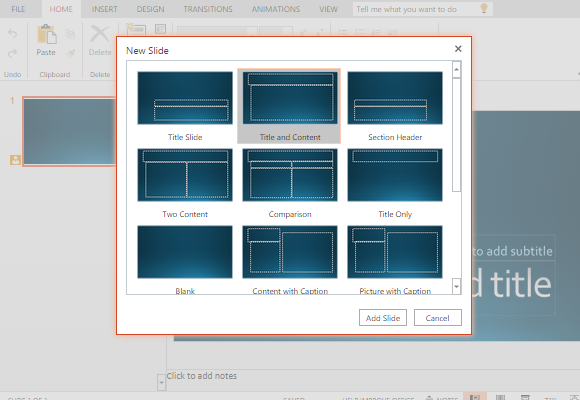 To start creating your own presentation, just edit the text on the title and subtitle placeholders on the Title Slide (which already appears as you open the template in Office Online). You can then go ahead and click on New Slide to populate a set of other layout options such as Section Header, Title and Content, Two Content, Comparison, Picture with Caption, Blank, etc. This allows you to present your facts and figures in more ways, as well as helps make visual presentations of data for your audience with more creativity.
Additionally, because this template is in PowerPoint Online you can access it using any device or computer, making it convenient if you are stuck in traffic and running on a deadline. This template is also convenient if you are always travelling or on the go.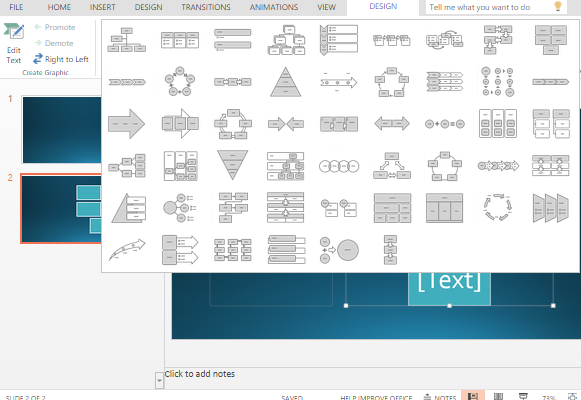 You can also share the presentation with your audience online. You can even work on a depth presentation project remotely with a team and see the progress as it happens.