If you find yourself always making presentations but don't have a lot of time to spare to create one from scratch, then you need to have a go-to presentation template with you at all times. General-purpose go-to PowerPoint presentation templates are handy and convenient, allowing you to easily create professional-looking slides in minutes.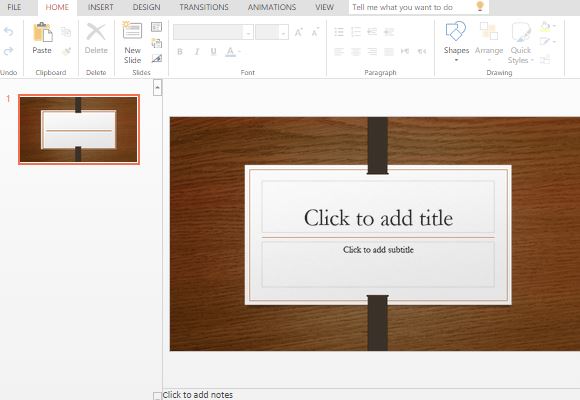 The Darkwood Template for PowerPoint Online is a free, general-purpose template that is professionally designed so you don't have to worry about that series of presentations you have to do this week. This PowerPoint Online Template features a realistic, dark wood-grain background that is set off by a bright, white, paper-like rectangular overlay right in the middle of the slide. And, as an interesting accent, there is a slim black band going across the slide and under the white overlay. This look frames your presentation beautifully.
So to get started with your own Darkwood presentation, simply click on the text placeholders to edit it with your own content. You can also go ahead and click on New Slide to add more slides. From here, you can choose from a wide array of slide layouts depending on what content you would like to present. You can add lists, tables, charts, diagrams, images, and many other visuals to more concisely present your data, especially detailed figures.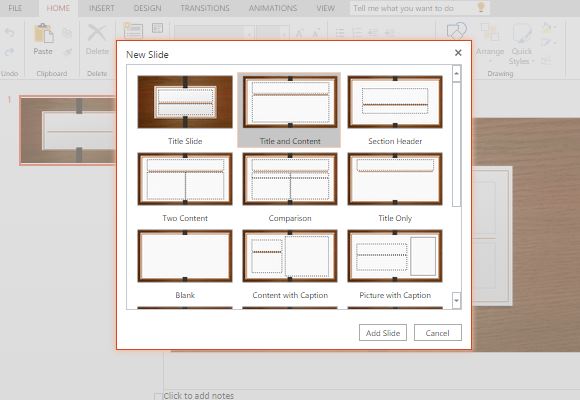 You can easily access this free PowerPoint Online template from a browser. This can be especially useful when you are on-the-go. This makes it perfect for people who are travelling because they can just pull out their tablets and smartphones to access the template and modify it right from their browsers.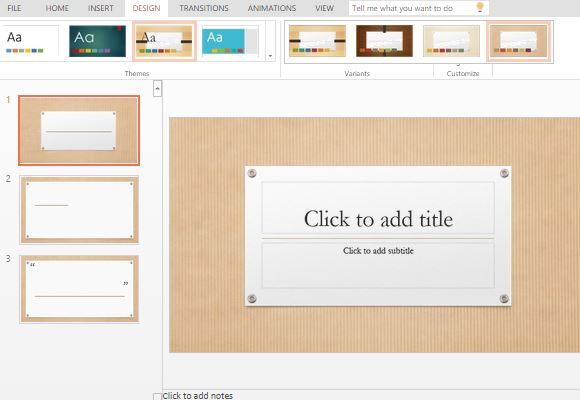 You can also have a team or your colleagues work on a presentation project using this template. PowerPoint Online allows you to remotely access the same file and work on it together, while you all see the progress you make as it happens.