Money is a language that everyone speaks. It breaks cultural barriers as it allow people to pass on goods and services with payment in return. Money can indeed make the world go round, despite the many currencies. So if you are someone who is involved in the global financial market or is into currencies, then you will find this next template very helpful.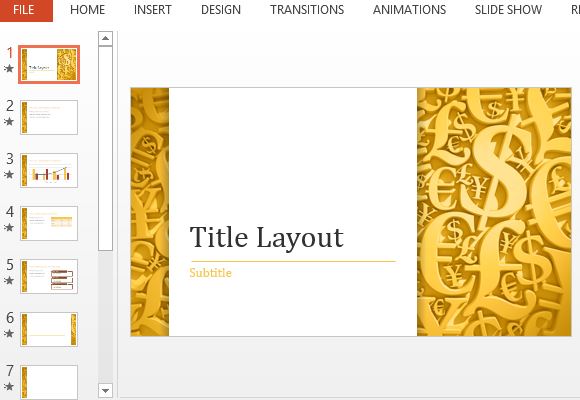 The Currency Symbols Template for PowerPoint is a beautiful, currency-themed template that you can use for your financial or foreign exchange presentations. This template features all the different currencies from all over the world as a background, with its gold theme adding more opulence to your presentations.
This currency symbols template has a gold theme with the currencies having different sizes and also a 3D embossed effect that make the currencies shiny and realistic. It also has a white overlay over the background, with clean lines and clear text.
This currency symbols template has a set of 11 pre-made slides that have different layouts so that your whole presentation will look varied yet still remain interesting. You can add different objects to convey information in different ways, such as charts, tables, diagrams, graphs, images, etc.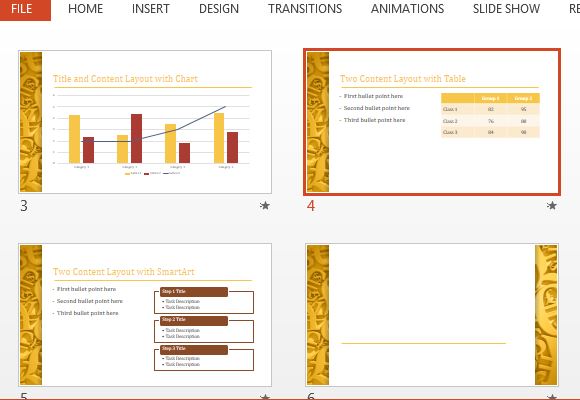 In these inside slides, the gold currency background frame the slides as the white shape overlay serve as background for your content. This ensures clarity and easy readability for your audience.
You can rearrange the slides, delete, duplicate, and add more layouts, depending on your presentation needs. You can also customize the font styles to suit your preference. To further personalize the slides, you can even insert your own company logo and slogan.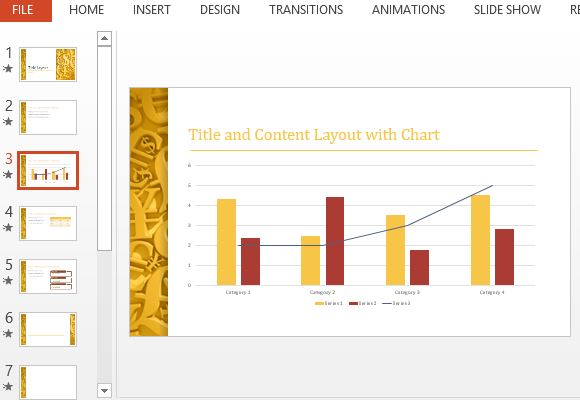 If you're on the go, you can upload this to your OneDrive account and store the template on the cloud so you can access it anytime you need a slideshow that is full of bling and pizzazz. Just log into your OneDrive account using any browser on your mobile device and computer.