The internet provides us a venue for almost everything we need. If you want to find out the latest sales or the latest promos on a store or restaurant, you can quickly and easily find it with just a few clicks of your keyboard or a few taps on your mobile devices. However, people would still want something that they can touch and keep, and that is why business establishments still rely on traditional means of marketing, such as brochures and flyers.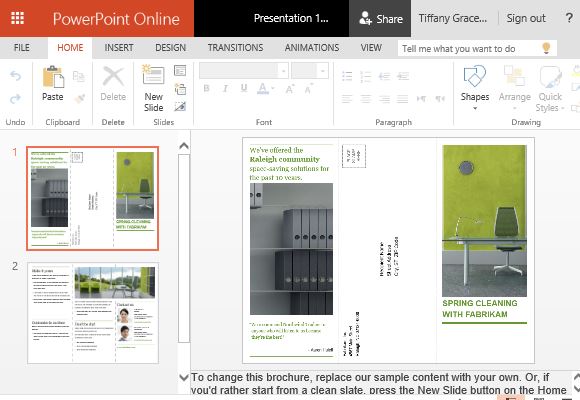 Printable Brochure Maker Template
In this post, we will show you one way of creating printable business promotion brochures using PowerPoint Online. This template can be easily accessed online through any browser, using any mobile device or computer, which is convenient for people on the go.
This Printable Business Promotion Brochure template is perfect for any business wanting to market their products or services directly to their potential customers, or to remind already existing customers of what they have to offer, especially if they have promos.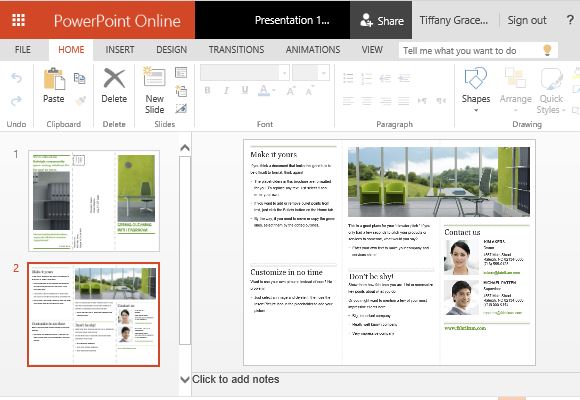 Create Printable Sales Brochures and Catalogues
This tri-fold brochure template is very convenient for business establishments because they can easily customize and print the brochure. The template is professional-looking and strategically laid out to make important details stand out to catch the attention of audiences and attract them to read more.
This is perfect for corporate brochures, or businesses involving services. With its green theme featuring office spaces such as desks and shelves, it is perfect for engineering, architecture, interior design, and construction companies. It can also be used by self-employed professionals, such as lawyers, consultants, therapists, medical practitioners, and many more.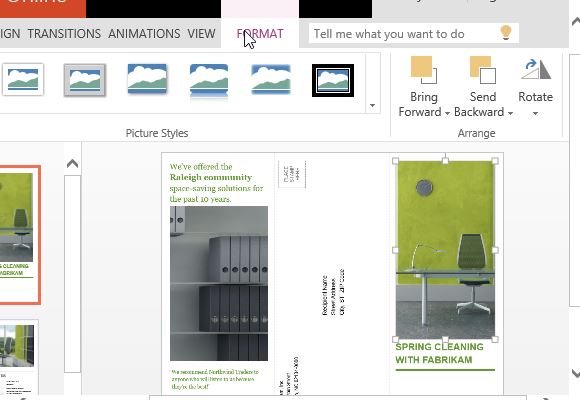 The template features the right mix of images, text, and white space so it is easy on the eyes. The template has sample text to give you an idea how your own brochure would look like. The sample text also serves as a guide and tips to give you a better direction in creating your own tri-fold business promotion brochure.
Go to Printable Business Promotion Brochure Template for PowerPoint Online