PowerPoint presentations are powerful tools of communication. They provide a way to interestingly and informatively convey an idea or a topic to an audience. They also allows you to be creative in the process. With PowerPoint, you can create presentations such as financial statements, employment training manuals, company profiles, business plans, annual reports, project timelines, school schedules, personal budgets, and more.
Create Clickable Button Slides With Interactive Template
In this article, we will show you how to create interactive PowerPoint slides with clickable buttons. This interactive PowerPoint template is one of the many ways you can liven up your presentations in a way that will not distract from your topic but even support it.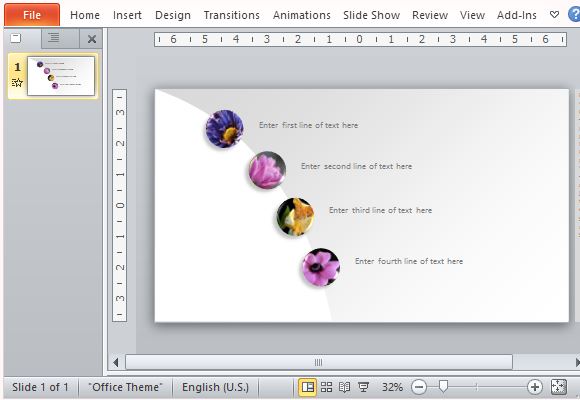 Built-In Animation and Professional Design
This Interactive PowerPoint Slides Template with Clickable Buttons animates round, button-like images that are arranged along a curved path on the slide. This template works best with PowerPoint 2013 and its widescreen orientation makes it perfect for clear viewing.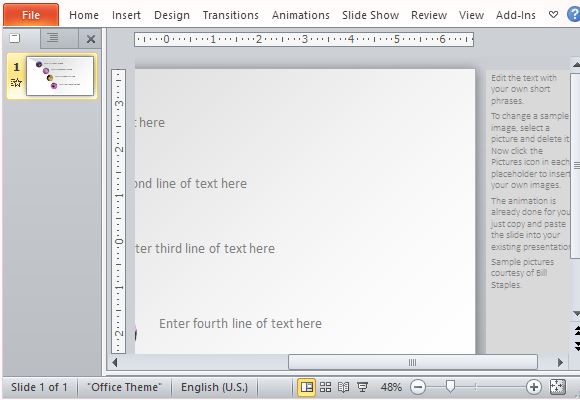 The animation for the clickable buttons is already done and comes with the template as you download it for free from the Office portal. The animation is professionally created to help you in concisely delivering your message, whether it is a list or a process. The animation in this template can help you make the most of the photos and minimize the use of text to avoid boring the audience.
Standard Yet Fully Customizable
The template has an abstract, light gray gradient-effect background style which makes it standard for many types of presentations. All you have to do is to copy and paste the template slide to your own existing presentation. You can also opt to build your presentation around the template itself.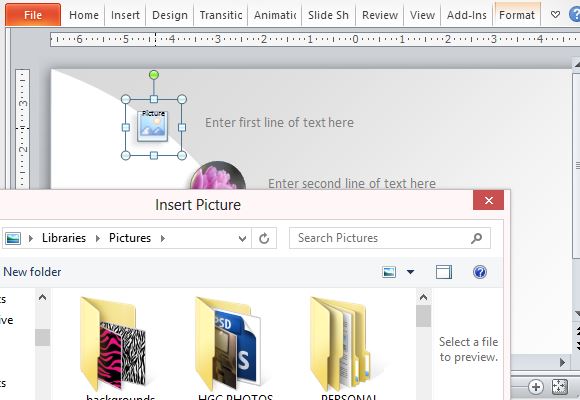 Meanwhile, the picture buttons themselves come with their own set of sample photos so all you have to do is to delete each one and insert your own photos from your own computer. You can also further customize the template by changing the design, style and theme of the template to suit your own preferences or match your company or school colors.
Go to Download Interactive PowerPoint Slides Template with Clickable Buttons