Many people in the workplace would find it hard to attend a business meeting because they believe that it is counter-productive. Hours and hours of business meetings takes–and keeps–them away from doing actual work. Well, guess what: properly planned and adequately timed meetings will do the exact opposite, making the work environment better and making people be productive.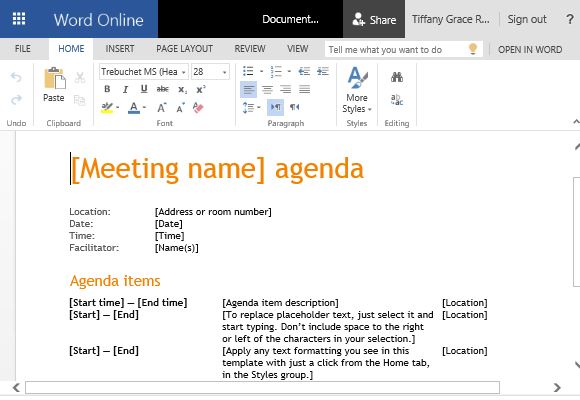 Business Meeting Agenda Template for Word
The key to this is meeting management, and making full use of the meeting time. Business meeting agenda must be planned carefully and the facilitator and attendees must stick to this. With the Business Meeting Agenda Template for Microsoft Word, you can actually plan meetings that will give you great results, as well as boost morale and productivity in your company.
With the Business Meeting Agenda Template for Word, you can maximize your meeting time and touch all the necessary points that you need to discuss in your Agenda Items. Simply follow the tips in the template and you can complete your business meeting agenda anytime and anywhere.
This template can be used for inter-office meetings, or for within your organization. This can also even be used for meetings with clients, to keep the meeting brief and relevant.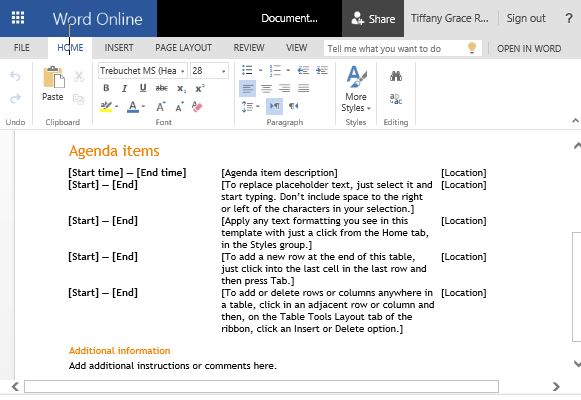 Step by Step Agenda Guidelines
Start by typing your meeting name, which is usually the subject or title of the meeting. Below, type the Location, Date, Time and Facilitator of the meeting. Below that, you can list the Agenda Items. Carefully type in the Start time and End time so you can manage the time for each agenda item. Then, type the agenda item description and the location. Add more items as you need and be sure that when the actual meeting happens, that you stick to it.
The text placeholders in the Agenda Items table contains tips and guidelines that you can follow. Be careful to read through them and delete excess placeholders when necessary.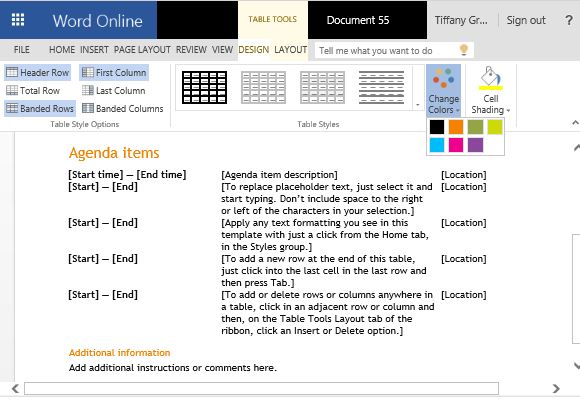 You can also personalize your own business meeting agenda so you can use it for all your meetings moving forward. Design and format it with your favorite colors or font styles, or preserve your own company's colors and brand identity.