Putting your house up for sale can be a big move for you and your family. It may be due to a difficult economic conditions brought about by global recession, or it may simply mark your family's move to another place because of a new job offer. Either way, that "For Sale" sign on your lawn can be a big thing. If there are other houses with the same sign on their own lawns, then you will soon find yourself competing for buyers.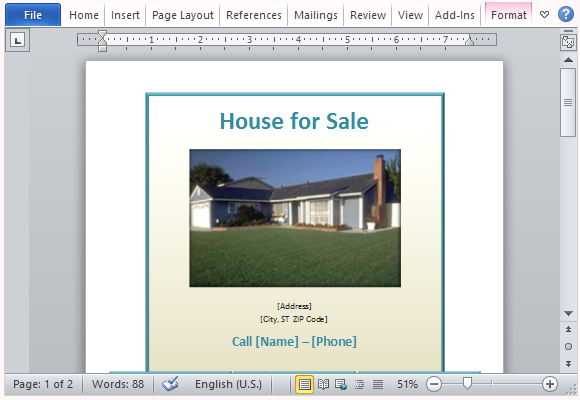 Stand Out from the Crowd
In this article, we will help you find a way to come out on top of the house selling race. The House for Sale Flyer Template for Word will help you get noticed by potential buyers and attract them to view your house and even buy it. This flyer template will help you advertise your house while informing potential buyers of the features and special story of the house.
If you are in real estate and in the business of selling residential houses, then you would also find this free Office template very useful and convenient. You can change the photos and information to suit the various houses or units you are selling without having to start creating your own flyers from scratch, which can tend to be time-consuming.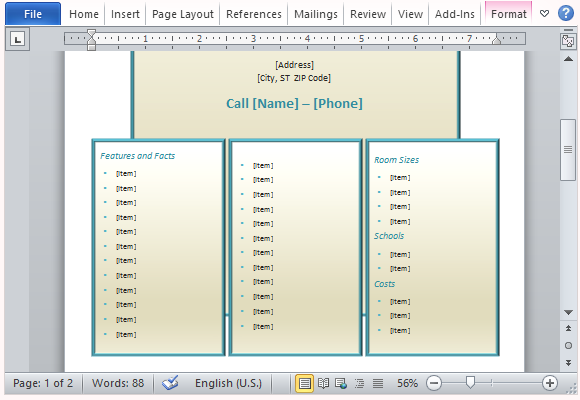 This flyer, like many advertising materials, can help you get the attention of those individuals, families or couples on the hunt for a new house in a new neighborhood.
Easily Type in All the Needed Information
This House for Sale Flyer Template for Word is laid out in portrait orientation in a letter-size paper format. The template's main attraction is the picture of a house that dominates the top portion of the flyer. This image draws the attention of any passersby or potential client to what is up for sale. Below it is the address of the house, and the Name and Phone Number of the person to contact for inquiries.
On the lower portion of the flyer, you can see the details behind the sale and the features of the house. The list format is already done for you so all you have to do is to type all the information you need to put in your flyer. There are Room Sizes, Schools, and Costs that you can also type in to further entice potential clients of what your house has to offer.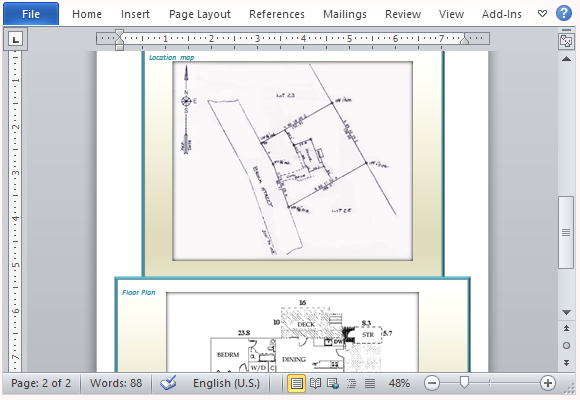 This free Office template has been designed for Microsoft Word 2013 but also works with earlier versions such as Word 2010.
Go to Download House for Sale Flyer Template for Microsoft Word