While there are many free apps that can help turn your Android device into a presentation remote, there is one that can help you not only control your PowerPoint slides but your entire Computer. AIO or All in One Remote is a free Android app that helps control PowerPoint slides, with the additional feature of fully controlling your PC or Mac computer.
Run AIO Remote Versions on Android & Computer
You will require installing the AIO Remote app for Android and the AIO Remote Desktop app. Before you install AIO remote, make sure you have Java runtime installed, otherwise you might get a prompt that Java Runtime is needed before you can install the app.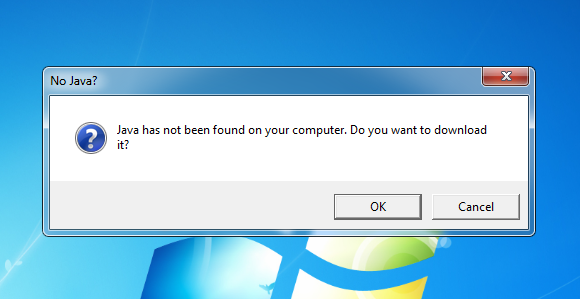 Connect via Wi-Fi or Bluetooth
AIO Remote supports both Wi-Fi and Bluetooth. Once you launch the desktop version of the app, your IP, discovery port, and in the case of Bluetooth, your Server Bluetooth Address will become visible.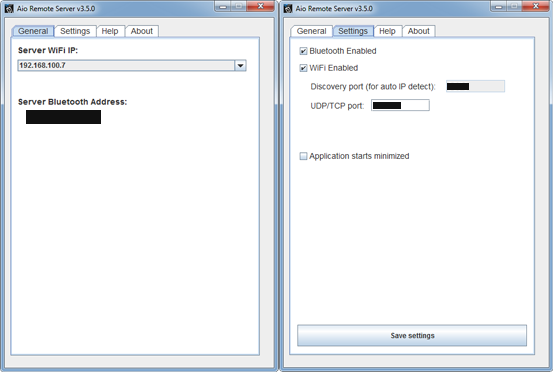 Go to the AIO mobile app and tap the monitor icon, followed by the '+' sign. Now, select from the dropdown menu whether you want to connect via Wi-Fi or Bluetooth and enter the required details. All information required in this section can be acquired from your desktop app. For example, for Wi-Fi, you will need to enter the IP and port, and for Bluetooth connectivity, you will need to enter the Bluetooth Server Address.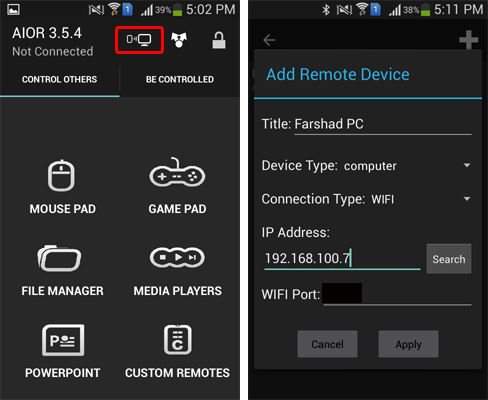 You can give your added connection any name to easily remember it for future connectivity. Click Apply to proceed further.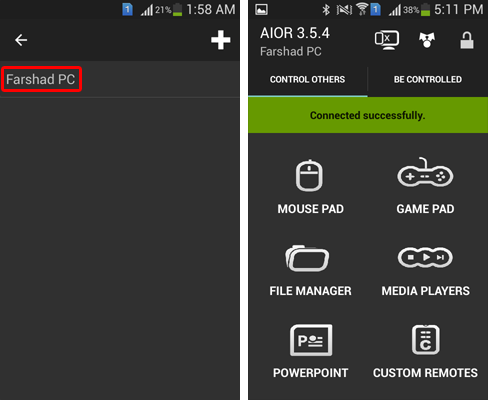 Now, you can fully control your computer or PowerPoint slides. The Mouse Pad option turns your Android device into a mouse, giving you full access to your computer, whereas, the PowerPoint option turns your Android device into a PowerPoint remote. Similarly, you can access your hard drive via File Manager, your media players via the Media Players option, as well as configure custom remotes and turn your Android device into a gamepad.
Among the various Android remotes I have tested over the years AIO is the most feature rich I have ever seen. However, sometimes, you might run into connectivity issues. In such a case, you might want to restart your mobile device and it should fix the issue.