When it comes to creating a PowerPoint Presentation, there are things that you need to keep in mind. First, it should be visually informative, brief, cohesive, and absolutely interesting. Otherwise, you could risk losing your audience, leaving what could have been highly useful information ignored or even misunderstood.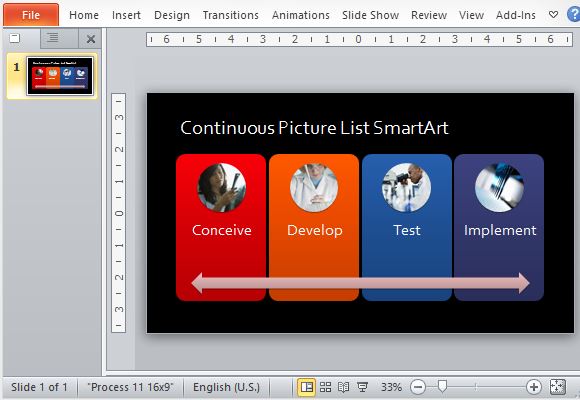 There are many PowerPoint templates that can help you spruce up your presentations, whatever your topic or your audience is. This time, we will explore the Continuous Picture List Template for PowerPoint, which is a highly visual template that you can use to present an otherwise tedious amount of data.
The Continuous Picture List Template for PowerPoint can be inserted into any already existing presentation, whether it is involving a business proposal, business plan, marketing strategy, project execution process, education, training, financial statement, itinerary, vacation, and many more. This template is standard and very flexible, which allows you to use and reuse it in any and every presentation.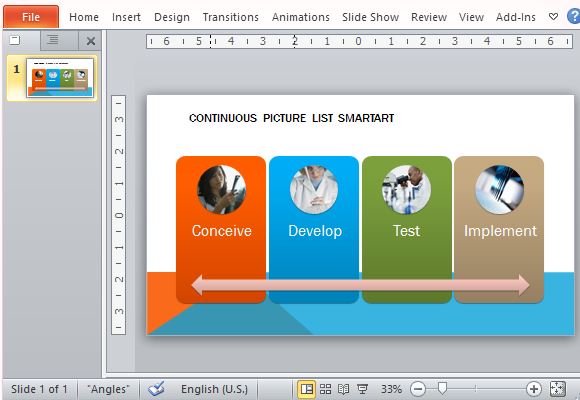 This Picture List Template contains a single slide that has four, different-colored rectangles created using SmartArt Graphics, each with round images that you can change for your own. Each of these shapes has a corresponding image that then represents an action, step, task, or process. You can copy the shapes or simply duplicate the whole slide to add more steps that your process may require.
When it comes to the images in the picture list, you can switch them for your own. Like these, you can also change the theme and colors of the shapes to match an already existing presentation or to go with your company logo or theme.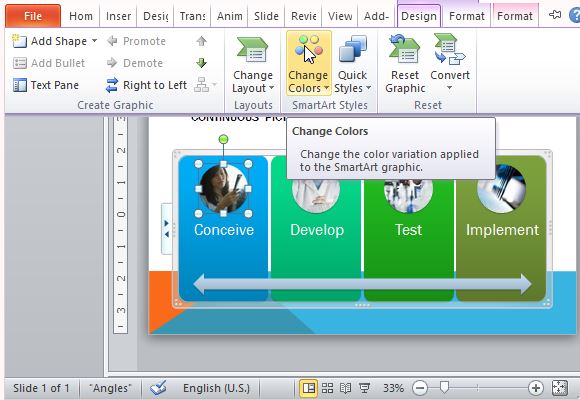 This customizable free template can be download from the office.com link given below.
Go to Download Continuous Picture List Template for PowerPoint