Meetings are important aspects of a company or organization. This is usually where plans are made, problems are solved, and issues tackled. However, many abhor meetings because it disturbs their work routine. With proper planning and preparation, one can make the most out of company meetings, long or short, each time.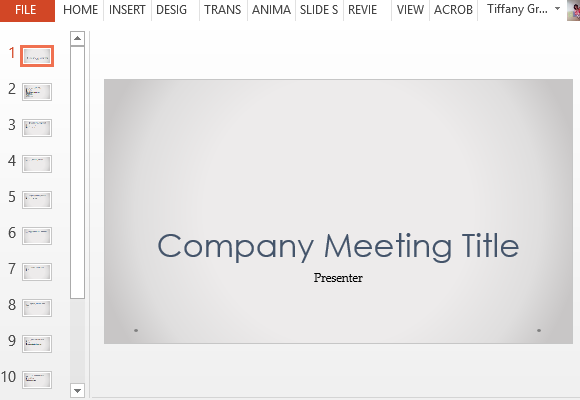 To help you create an organized company meeting presentation, you can use the Company Meeting PowerPoint Template with Agenda Slides. This is an organized and streamlined template that will help you make the most out of your meetings each time, whoever you are meeting with.
No Frills Company Meeting Template
This company meeting template is free to download and use. It can also be uploaded to your OneDrive account so you can easily update it or access it even when you are traveling or not on your desk. You can also create an online meeting using this template on your OneDrive account.
This template features a clean layout and clean, minimalist theme. This makes it versatile for you to create as many company meeting presentations as you need, simply by changing up the theme and colors, as well as the fonts. You can also personalize this template very easily, whatever your company colors are. Just insert your logo and slogan in the title slides and on the footers or headers of the inside slides.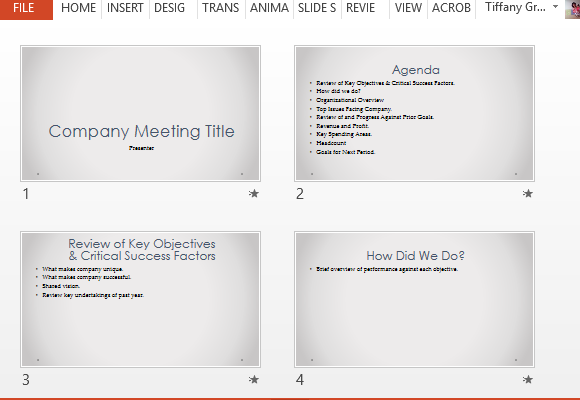 Easily Customize for Every Meeting
You can also use the sample slides in the template so you have a guide in creating your own company meeting presentation. Alternatively, you can use blank slides to create your own layouts and deliver your content the way you want it. Whatever you choose to do, you always have options that will make things easy for you.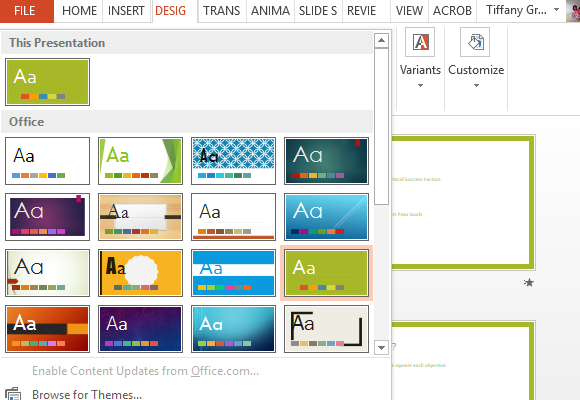 You can easily add coordinating tables, graphs, diagrams, and charts to add variety and visual interest throughout your slides. This also makes it easy for your audience to understand your presentation and retain the information you presented.
Go to Download Company Meeting PowerPoint Template with Agenda Slides