There are times when bold designs and flashy themes just wouldn't cut it. This is especially true when you want to project a certain professional image or if you are looking for a versatile presentation template that would suit any occasion and any template.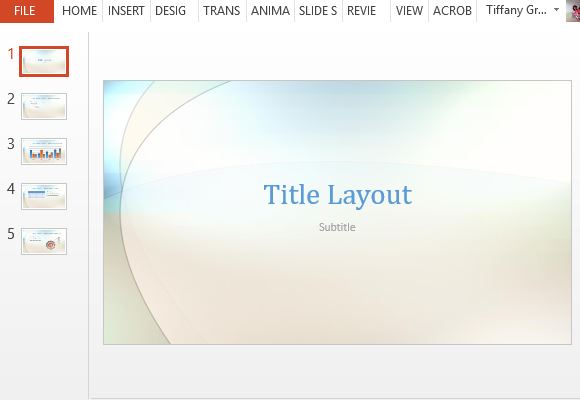 And this is where this next template comes in. The Cloud Skipper Template for PowerPoint is a very subtle, elegant, and versatile template that makes use of light colors and design to bring out your content while still adding visual interest to your slides.
This Cloud Skipper Template for PowerPoint is a general-purpose presentation template perfect for all kinds of slideshows, whether for school, office, organization, or personal use. It is easily customizable so you can let out your personality or branding on the slides or on the whole presentation. Best of all, it is absolutely free.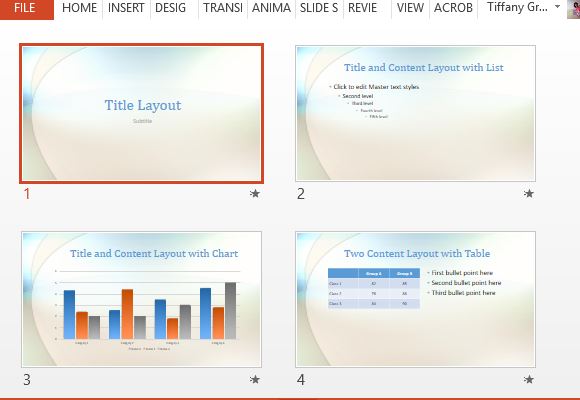 This template features a cloud skipper theme with subtle colors and thin lines that give it an overall light and pleasant look. It is not gaudy or flashy but instead uses very light blues and purples to create interest while still allowing you to make your content be the main focus of each slide. The effect created in the background is abstract yet easy on the eyes, resembling a cloud effect, thus the template name.
This Cloud Skipper template contains 5 readily available slides that you can use to get started on your own presentations. These start with a title slide, title and content slide, title and chart content slide, two content layout, and two content with SmartArt layout.
By clicking on New Slide on the Home Menu, you can also add more slide layouts by choosing from the many slide layout options available. This allows you to add a variety of looks throughout your slides
While still maintaining the same theme. If you haven't found any layout you want, you can also create your own layout using the blank slide, giving you plenty of chances to be creative.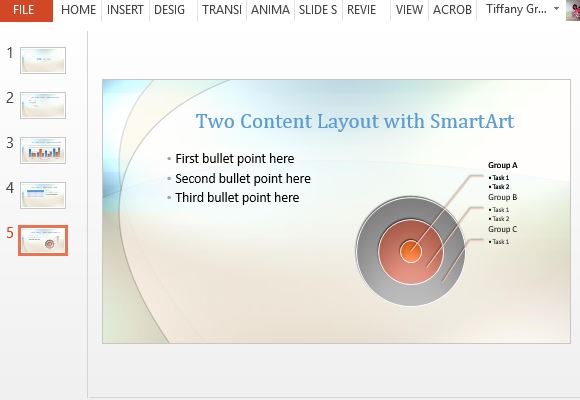 This template can also be uploaded to a cloud account, so you can easily access it via smart devices.