Spring represents life and rebirth. This season brings out the best of nature's beauty. With spring comes the vibrant, bright hues unique to the season, as flowers come in full bloom and colorful fruits and vegetables bear fruit. One of spring's most beautiful blooms is the cherry blossom, a flower famous for its incomparable beauty as it blooms only in spring.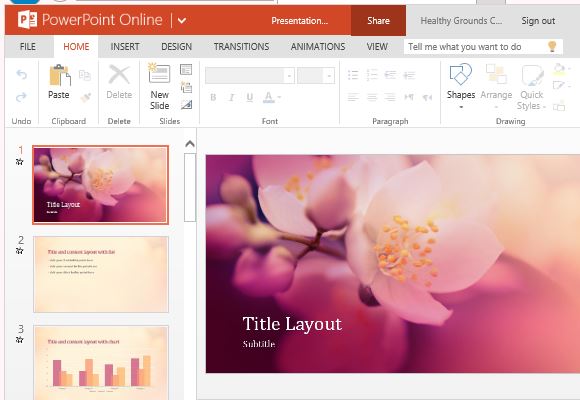 The cherry blossom itself brings warmth, beauty, vibrancy and life itself, making it a perfect theme for many presentations. The Cherry Blossom PowerPoint Template brings the cherry blossom to the center stage as it features the flower in full bloom in its slide design. With this template, you can capture spring in the form of delicate and lovely pink flowers.
Although very feminine, this Cherry Blossom PowerPoint Template still is elegant and captivating. Its widescreen format makes the central image pop out even more so that your audience will automatically be drawn to your presentation. This template is perfect for topics on spring, flowers, botany, flower arrangement, horticulture, design, fashion, gardening, and many more.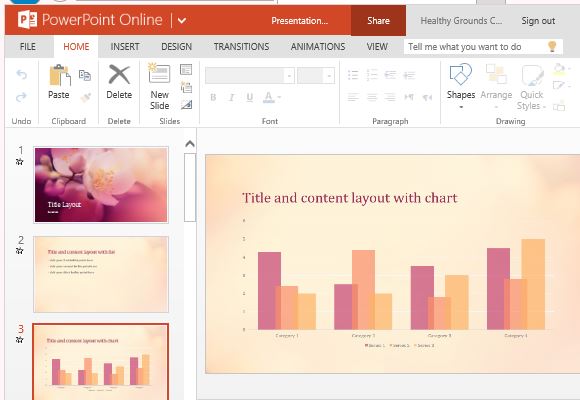 This cherry blossom PowerPoint template features a sharp and realistic photo of cherry blossom flowers, with the focal point being the one flower in full bloom. The template is artistically designed to subtly combine warm and whimsical shades of purple, salmon, pink, and peach.
There are 11 slides that make up this template, with the cover slide a main attraction. However, the slides will not deviate from your content, which is still the most important part of any presentation. The inside slides contain a peach background with subtle textures to add texture and interest to your slides. Meanwhile, the whole template itself boasts of appropriately complementing texts and objects, such as graphs, tables, charts and diagrams.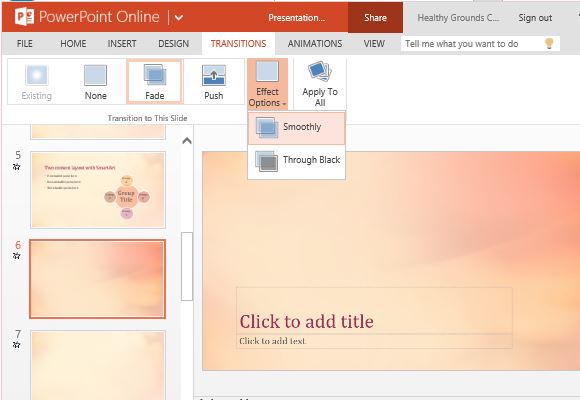 You can also add new slides and choose from an array of other layout options to complete your own presentation. These new slides still retain the same slide design and theme so all you really have to do is to type in or insert your content and, in a matter of a few minutes, you have a beautiful presentation.