Many firms, big and small, use different strategies in order to come out on top of their industry, or even just beat the competition. They also have a strategy in order to keep their operations smooth as well as to generate income for the organization. One such strategy is channel marketing. In channel marketing, you strategize just how you will get your product from production to customers, carefully minimizing costs and risks as it goes through various marketing channels.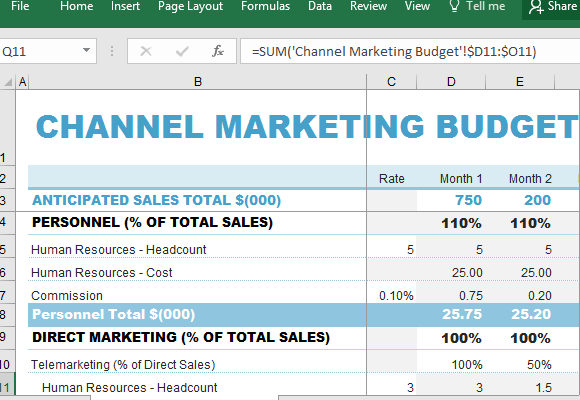 Actually, it doesn't take an expert to create channel marketing strategies. You yourself can create one. With the help of the Channel Marketing Budget Maker Template for Excel, you can start planning your approach to channel marketing and create a winning strategy for your organization.
The Channel Marketing Budget Maker Template for Excel is a professionally created and highly dependable template that you can use to create channel marketing budgets essential for your marketing strategy. This template, despite its ready-made worksheets and fool-proof formula, is actually free and easily downloadable for Excel.
This Channel Marketing Budget Maker Template for Excel is a great tool for figuring out just how much you need to allocate for various aspects of your channel marketing. The template separates your budget on a monthly basis so you can best organize your budget and even weigh them against your monthly expenses.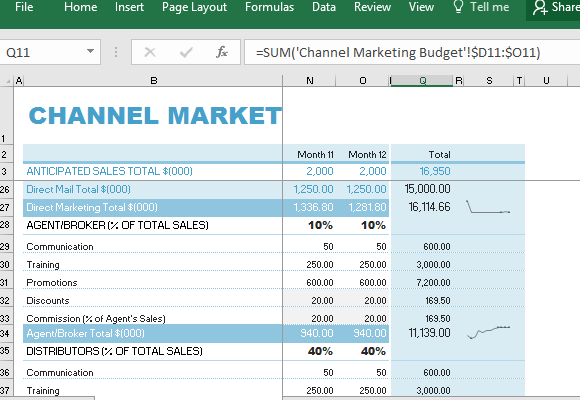 This template contains a worksheet that is versatile and easy to use. It contains a simple table with built-in formula to create monthly channel marketing budgets. The template has columns for each of the month and the total, while the rows make up various aspects of channel marketing, such as Anticipated Sales, Human Resources Cost, Commission, Personnel, Telemarketing, Training, Direct Mail, Internet Marketing, and many more. You can also insert more rows to include your own specific marketing activities to be included in the budget.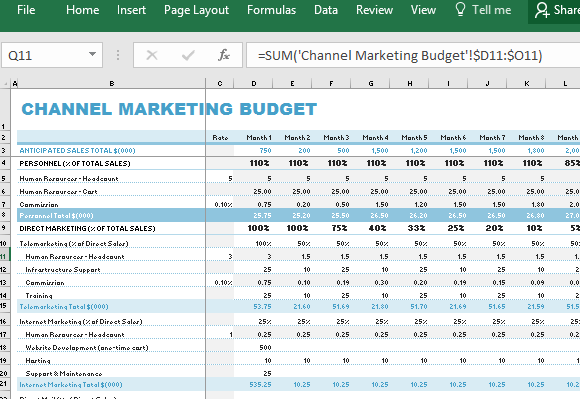 Overall, this free marketing channel budget Excel template will help you create error-free budgeting with organized expense items so that you're always financially on track, month after month.
Go to Download Channel Marketing Budget Maker Template for Excel