Training workshops, seminars, conferences and other such activities are extremely beneficial and help in developing an individual's knowledge on one hand and provide him with the much needed exposure on the other. Moreover, experience of attending such events also goes a long way in improving an individual's confidence and leaves a very positive impact on the resume.
Therefore, certificates awarded during such events hold a lot of significance and the attendees look forward to receiving them. These certificates also play a pivotal role in not only attracting participants but are also a proof of the event.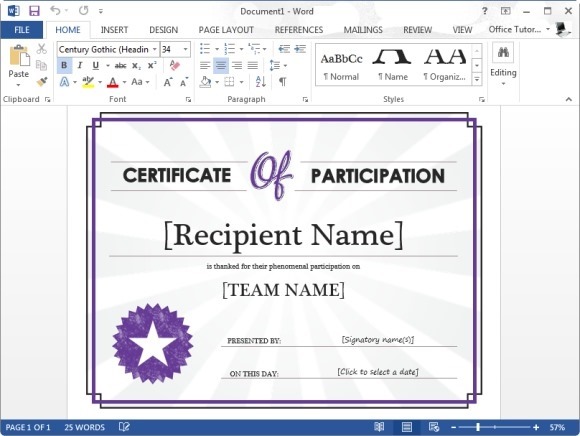 Free Certificate Template for Word
Arguably, Microsoft Word offers the easiest ways in which a certificate of participation template can be created. Moreover, the Microsoft web portal provides a number of Certificate of Participation Templates.
The free Certificate of Participation Template for Microsoft Word acts as a stencil for making a basic certificate. Once downloaded, the user can simply type the necessary details such as the name of the event, the date on which it was held and finally the participant's name after which the document is ready for printing.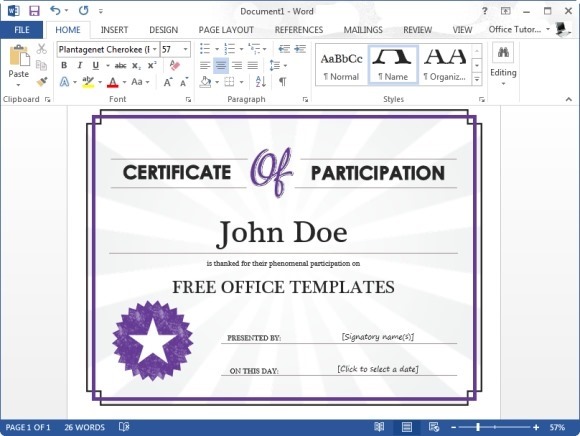 Easy to Customize
This template can be used to generate a certificate of acknowledgement for participation in any given activity or an event such as a seminar, a training workshop, etc. The built in options provide a "Star" icon alongside specific sports icons (that include Basketball, Soccer, Football and Baseball icons) that can be inserted according to requirement.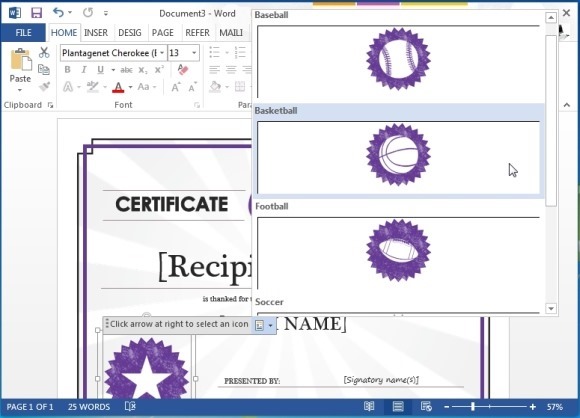 The Design tab of the MS Word Ribbon menu provides an impressive range of colors which can also be utilized by the user according to need. Furthermore, the icon can also be easily replaced with the desired corporate I.D. or business logo. Thus, making use of the customization options one can develop a professional-looking Certificate of Participation with ease.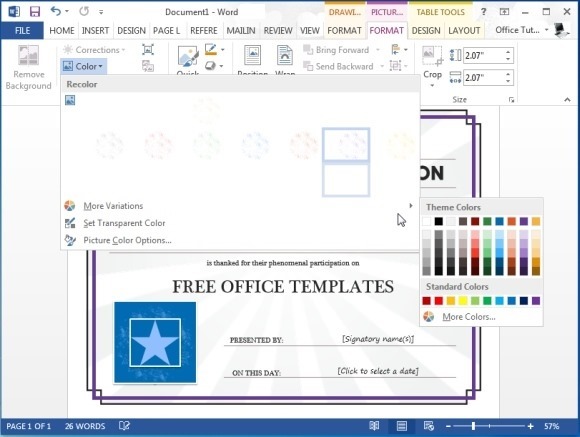 The Free Certificate of Participation Template for Word works with MS Word 2013 and earlier versions. You can download his template from the office.com link given below.
Go to Download Certificate of Participation Template for Word