Whether you sell cars for a living or just have to do it as a one-time thing, you would need flyers to attract potential buyers and get your cars sold fast. As with any other business that involves selling products or services, it is important to let people know about what you're selling, how it benefits them, what the features are, and where or how they can buy it. This is why you need to create a flyer that you can give to potential buyers so that they know you are selling something which they may need, in this case, a car.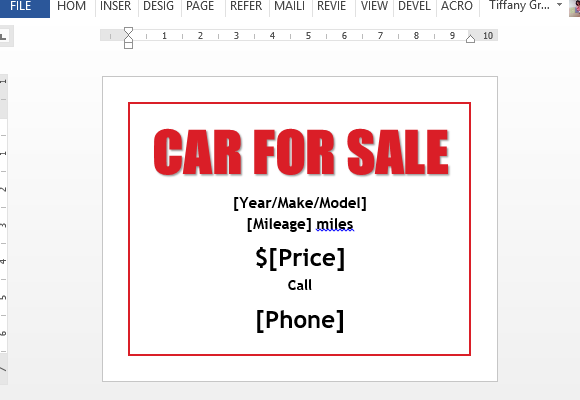 Template for Making Car Sale Flyer
Creating a Car for Sale sign can be tricky, especially if you don't have any background in graphic designing or marketing. However, you don't have to worry. The Car Sale Flyer Template for Word can help you easily create eye-catching and informative car sale flyers for one or more cars.
This Car Sale Flyer Template is a free template that you can use for your personal car sale or if you are involved in buying and selling cars. This template is free to download and can be used as many times as you need, at no extra cost. This can also immensely cut in half the time you need to effectively market your car sale using flyers.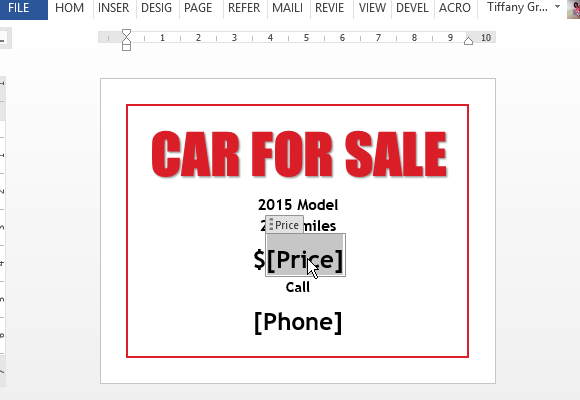 This template features a Car For Sale sign in big, eye-catching, red letters. It is also all-caps to make it more noticeable and readable. Underneath this sign are the details of the car that you are selling, which is a car and the Year, Make, and Model, as well as the Mileage. These are all the most important details that a potential buyer needs to know before deciding to buy or not.
There's also adequate space, in big and bold letters, for the price and the phone number so that potential buyers can immediately make a call if they are interested.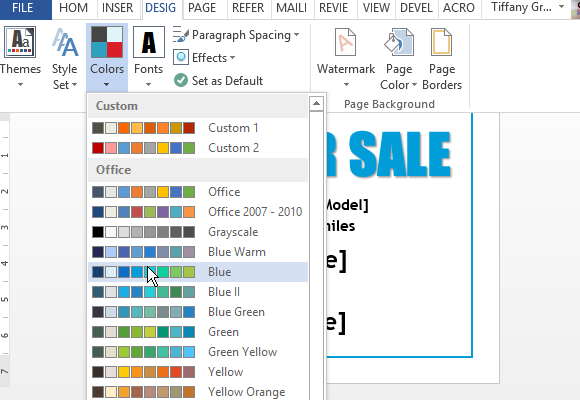 This Car Sale Flyer Template is very printer-friendly, and all you have to do is to edit and write over the place holders to get your own flyer ready. You can print as many as you need, and even save a copy as reference.