If you are looking for some Asian inspiration for your next presentation, look no more because this Calligraphy Template for PowerPoint Online can help you create an elegant and artistic themed slideshow.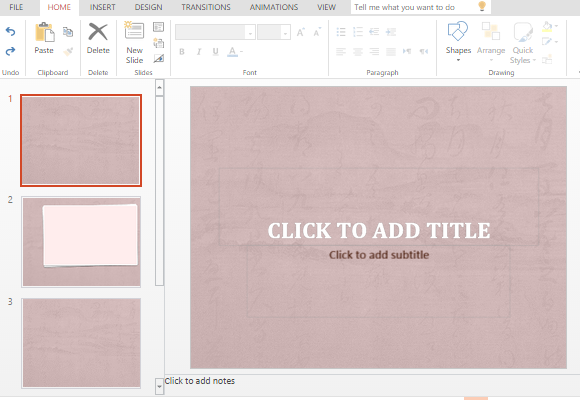 The Calligraphy Template for PowerPoint Online is a free, cloud-based template from Office Online that you can use for many types of presentations for work, school, and personal use. You can make this your go-to template for all your presentation needs.
Best of all, this template is cloud-based and in PowerPoint Online, allowing you to access it using any computer or mobile device. This makes it easy for you to create stunning presentations even when you are not on the desk or when you are travelling. Such cloud-based templates is perfect for people who are always on the go, in a rush, or can't be on their desk but are needing to create presentations pronto.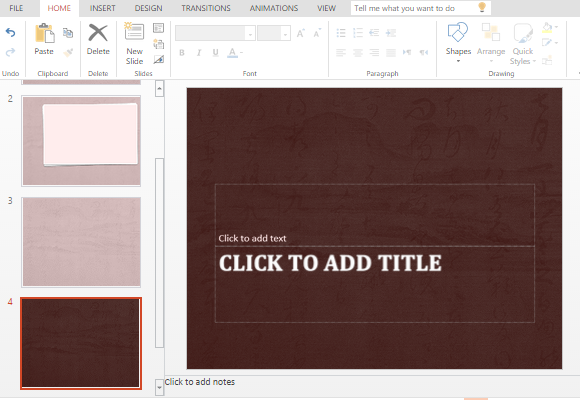 This Calligraphy Template features soft textures on a lavender-colored background, similar to old paper. There are also subtle calligraphy designs on the background, creating an interesting touch to the template. It is also in 4:3 format, making the template clear and clean enough for all your content, whatever your layouts will be.
The layouts include the Title Slide that is the first template slide you see as you open the Calligraphy template. Then, you can add new slides to start creating your own presentation. Click on New Slide to populate the other slide layouts, such as Section Header, Two Content, Comparison, Picture with Caption, and many more. There is also a Blank slide that allows you plenty of leeway to layout your own slide.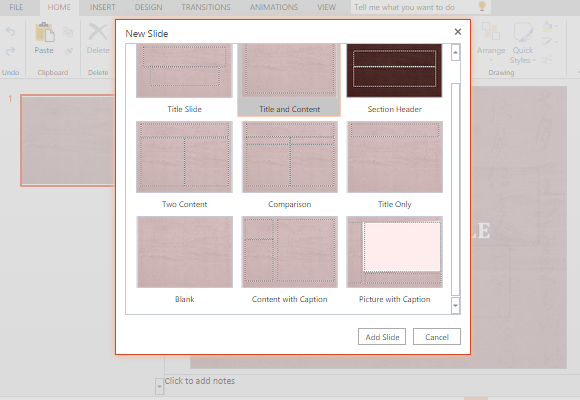 Nevertheless, these slides all complement each other with the subtle lavender color and a maroon accent, so whatever set of slides you choose, you can be sure that your presentation looks professional, beautiful, and cohesive with its Asian calligraphy-inspired theme.