A business strategy is unique to every company. It is considered the formula for success because it encompasses the foundation of the business plan as well as day-to-day operations. This strategy ensures that the company builds, maintains, and acts upon a specific brand or identity in the marketplace.
The Business Strategy PowerPoint Template is one of the many highly useful, professionally designed business templates that you can use. It will help you create and present your business strategy in a well-organized, detailed, and cohesive manner.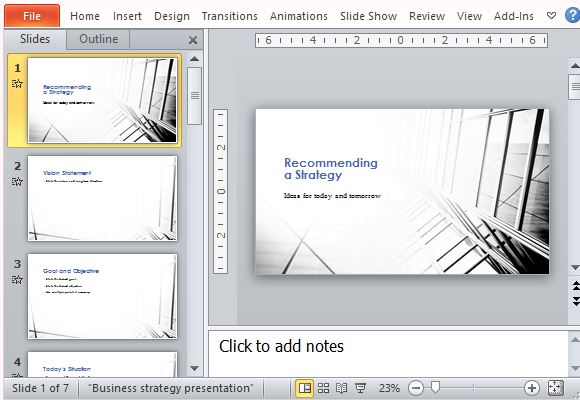 Download for Free and Start Strategizing
This Business Strategy PowerPoint Template is free to download and works best in PowerPoint 2013. It also is compatible with older versions. With its widescreen format, you can maximize your presentation visually.
This PowerPoint Template comes complete with a business strategy outline, which makes it easy to create a detailed and organized content. The template starts with a cover slide, where you can type your presentation title and any subtitle or short description. The following slides contain sections for the vision statement, goals, current situation and recommendations.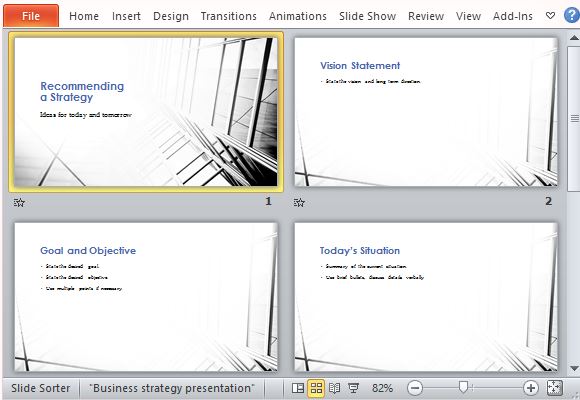 Create or Propose an Effective Business Strategy
This Business Strategy PowerPoint Template can be used to present a business proposal or to sell an idea to higher management or your colleagues. The stark, high-contrast design of the template exudes confidence, professionalism and sophistication that will definitely impress and convince your audience.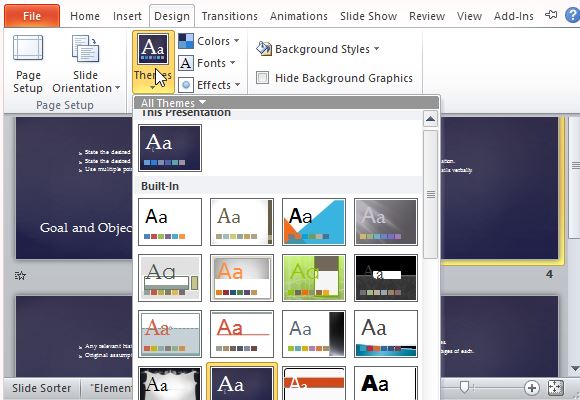 The cover slide itself features a view of a glass and concrete building, in black and white. The text is in bright blue, which goes well with the design while allowing easy readability. If you want to use your own company colors, you can easily do so simply by going to the Design tab on the PowerPoint Ribbon Menu and choosing the design, style and theme that you prefer.
Aside from business strategies, you can also use this for other business-related PowerPoint presentation.