The presentation or pitch that you show your client can make or break a sale, possibly hurting both your and the company's potential client. A good business sales presentation must be able to grab the attention of your audience, which is a potential client, hold it, until they become convinced. You should have a deep know-how on what your potential clients' needs are, as well as their demographics. This way, you can tailor your pitch and give them just what they need to see and hear to address a need.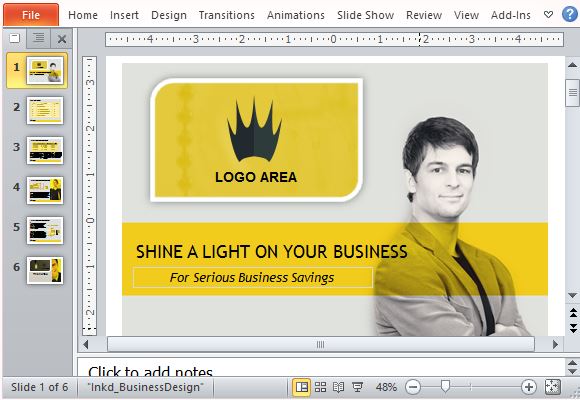 Create a Need and Close a Sale
The Business Sales Video Animation Template for PowerPoint is a beautiful template that you can use for your sales pitch. This template can help you create a visually appealing business sales presentation so that it showcases your product or service benefits and how it can improve the lives of your potential clients.
This Business Sales Video Animation Template has all the elements that help you create a presentation that will leave a lasting impression on your audience and finally convince them to buy what you are selling, literally and figuratively.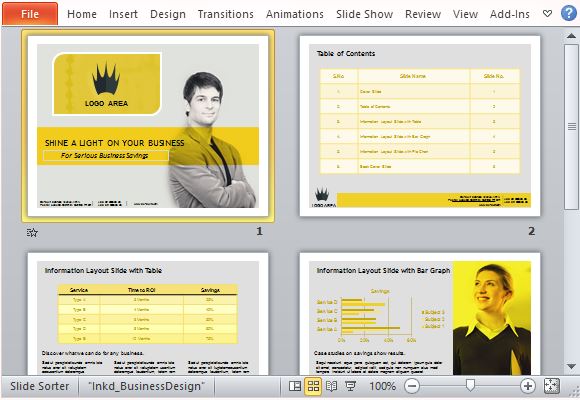 The template has six slides that are designed to be straightforward–no frills, so your audience will not feel like you are selling to them. It has the perfect mix of text and graphics so it is easy on the eyes instead of boring. The color scheme is also effective and eye-catching, so that attention will be drawn to the content. This theme of bright yellow and gray is present in all the slides, giving your presentation a cohesive and professional look.
Exude Confidence and Professionalism
With such a well-designed, balanced and professional looking slide, you will then exude confidence as you go on with your pitch, therefore allowing your audience to pay more attention and eventually convincing them until you close the sale.
The business sales video animation template starts with a cover slide that features an image of a smiling and confident professional that your potential client can quickly identify with you. Throughout this slide and the rest of the other slides, your company logo and information is displayed as a footer for branding purposes.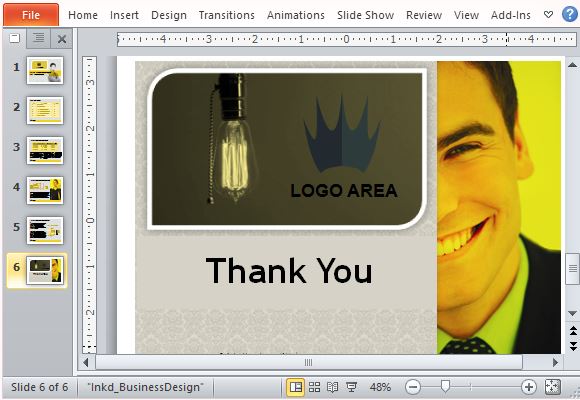 The video animation comes in the end, which is a short video of a light bulb being turned off, signaling the end of the presentation and allowing your audience to finally think over their decision. This also leaves a lasting impression to your audience as it adds another interesting touch to your pitch.
Go to Download Business Sales Video Animation Template for PowerPoint