Usually businesses develop processes on how to make daily operations more systematic and therefore efficient. These processes are developed to ensure that the resources and manpower are maximized and that operations will flow smoothly. These processes are also designed to prevent any problems, or to easily come up with resolution if there is one.
To ensure that processes are maintained according to standard and in fulfillment of company goals, personnel often undergo business process trainings. Meanwhile, there are regular evaluations or assessments to ensure that all personnel are aware and are practicing good business processes.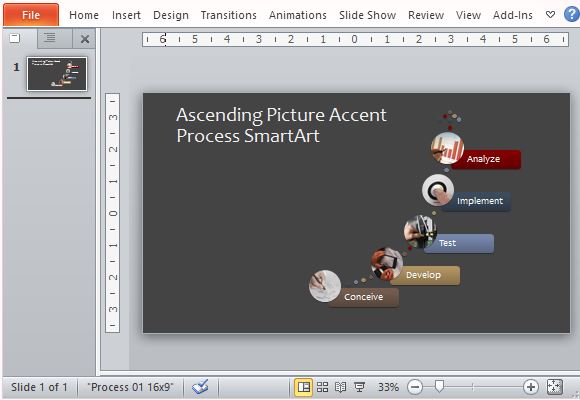 Multi-Purpose Template to Show Processes
The Business Process PowerPoint Template shown above is a beautifully designed template that can help you create organized and systematic presentations on your business processes. It is free to download from the Microsoft Office website. This free Office template contains elements that, together, represent the steps or phases of a business process.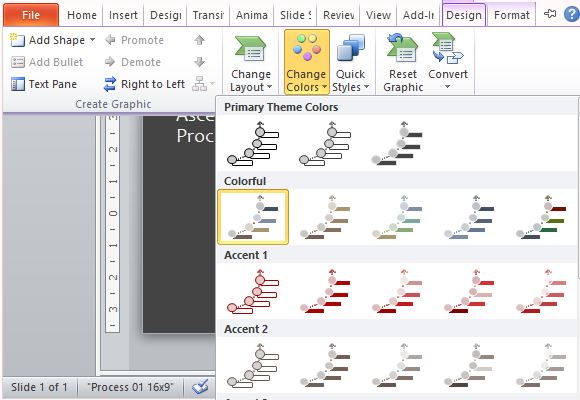 This business process template uses SmartArt to create a step-by-step diagram with photos to help you visualize otherwise complex processes to your audience. You can use it to describe a process or workflow as you train your staff or crew. You can also use it to show the phases of your project, or to update your team or your bosses about the progress or stages of your project.
Customize With Your Own Data and Images
With its many uses, this business process template also presents many ways for you to customize it to your own company and processes. The sample process in the template is in an ascending, curving path. You can also change it into a descending process depending on how you want to show your own presentation.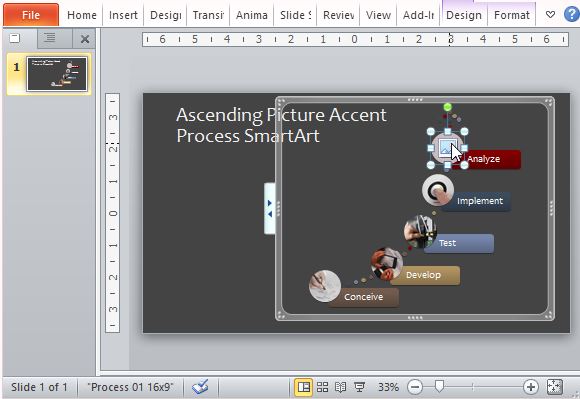 To change the template and make it your own, simply change the pictures for your own. Just delete the sample pictures one by one and then click on the Picture icon on the placeholder and insert your own picture from your own computer. Then simply edit the labels for your own steps or processes.