For anyone who wants to start a business or wants to convince investors to get your product, invention, idea or business funded, a well-written business plan is critical. A business plan contains what your business is all about your business goals, and how you plan to achieve them.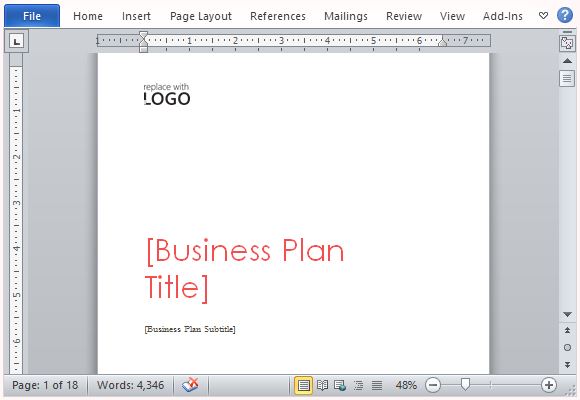 For this purpose, the Office portal has a wide variety of free Office templates that you can use to create a well-written and organized business plan. The Business Plan Template for Microsoft Word is a wonderful template to use for startup businesses for presenting a well-written and comprehensive business plan. This free Word template can help you write an impressive business plan that can effectively convince even the most nitpicky of investors.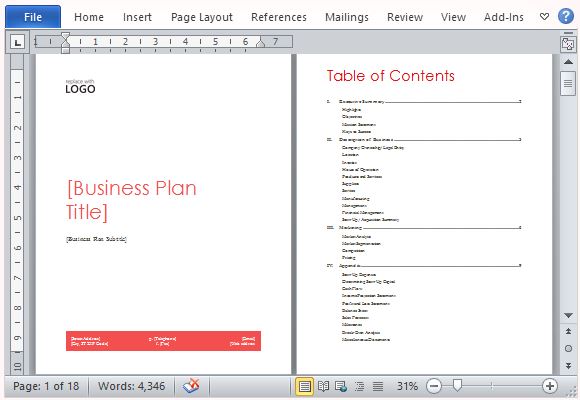 The Business Plan Template for Microsoft Word is part of a series of uniformly designed business templates called the Red Design Set. This set contains templates for business that look minimalist, fresh, eye-catching and streamlined. It has a red theme that goes throughout the pages of the templates, like in footers, titles and subtitles.
The 18-page Business Plan Template contains a title page where you can insert your logo in the top left-hand corner of the page. The title of your business plan is in the middle of the page, in clear, bold text. You can also write a subtitle underneath this template also has your company's address and contact information at the bottom of the title page.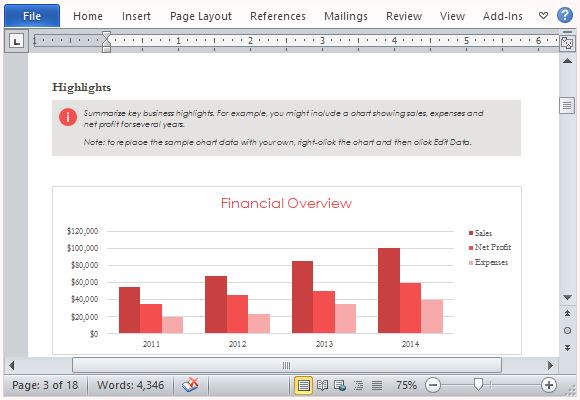 This template contains a clean table of contents that organizes your business plan in major sections with subsections. The page numbers are automatically updated as you type all your business plan details into the template. The following pages contain the Executive Summary, Description of Business, Marketing and Appendix. These are the major sections of your Business Plan.
The subsections are clear and depict specific information about the various aspects of the business. For example, in the Executive Summary, here you can write a summary or overview of the most important information of your business plan. You can also write Highlights of your business and operations, where you can include a chart showing your business' sales, expenses and net profit, as a Financial Overview. This section also contains your Business Objectives, Mission Statement, and Keys to Success.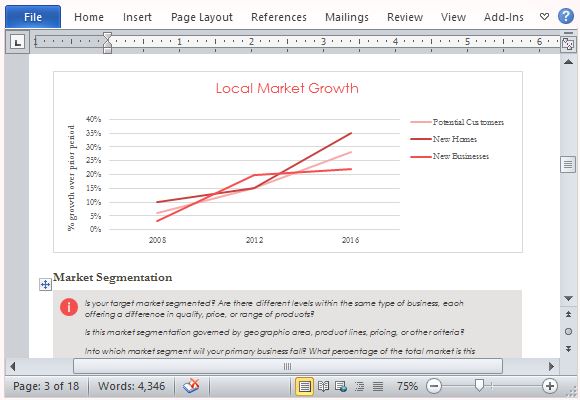 The Appendix contains various tables and other additional data to support your business plan. This part contains tables such as Start-Up Expenses, Cash Flow, Sales Projections, Profit and Loss Statement, Balance Sheet, and other financial data. You can also include Miscellaneous Documents such as Employee Resume, Credit Reports, Personal Financial Statements, Contracts, and other document necessary for your business.