For any business, a marketing plan is necessary in defining the key marketing elements that would serve as guides as to where the business would go. A marketing plan is a detailed, comprehensive, and thoroughly written report that is one of the most important documents your organization would need. It covers the activities done in the past and what future steps would be taken. To help you create your own marketing plan, you can use Office templates like the one we'll discuss in this article.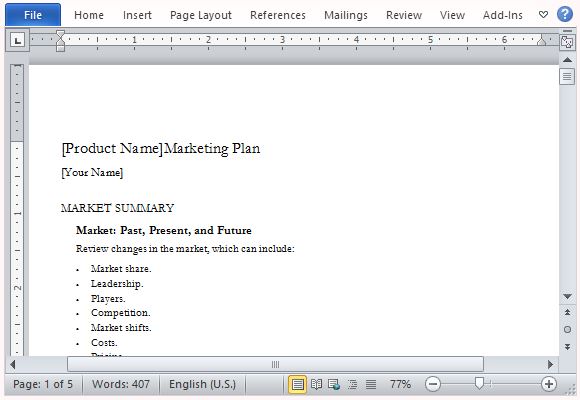 Create Well-Written Marketing Plans
Marketing plans are widely used documents not just by large corporations but by startups and small companies as well. The Business Marketing Plan Template for Microsoft Word can help you create clear, organized, and professionally written marketing plans. It is one of the many business templates you can use for all your business needs.
Parts of The Marketing Plan
The Business Marketing Plan Template is composed of five standard marketing plan pages. They are divided into sections, with the name of the product as the main header. The sections of the marketing plan template includes; Marketing Summary, Competitive Landscape, Product Comparison and Positioning, Communication Strategies, Packaging Fulfillment, and Pricing Policies, to name a few. Each of these sections contain elaborate data to help business owners and managers create higher-level marketing decisions.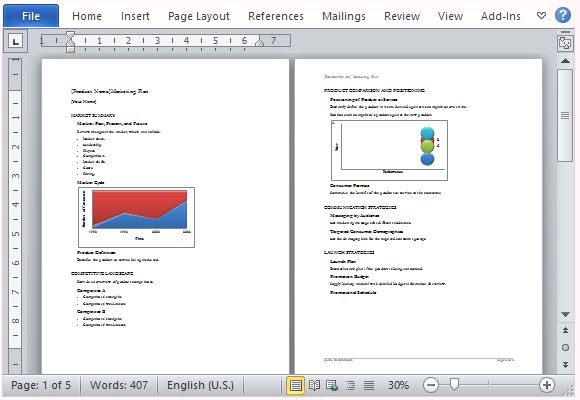 This Marketing Plan Template contains many charts, graphs and tables, that lets you display your data in an interesting and visual manner. You can also add, omit or modify the various sections of this template depending on your own company's needs and marketing goals.
Printer-Friendly Marketing Plan Template
Through this Marketing Plan you can determine the four P's of Marketing such as Product, Price, Promotion and Place, and then elaborate on each of these in the template.
The document contains footers for the date of the document and the page numbers as a reference for you and for anyone reading your Marketing Plan.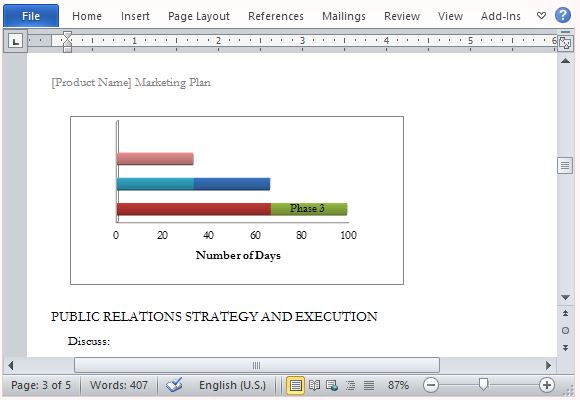 This template works with Microsoft Word 2007 and later versions.
Go to Download Business Marketing Plan Template for Microsoft Word