Invoices are important records of transactions for both customers and sellers or companies. For the companies, invoices are also important because they also allow easier and faster billing, and so that they can get paid fast. Furthermore, invoices allow companies to formally ask their clients for payments so that they can get paid on time and through their preferred methods.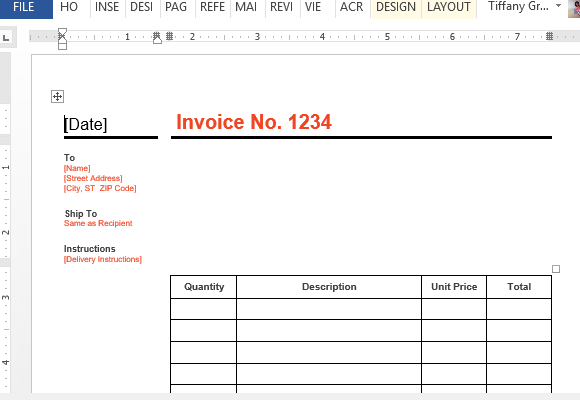 To help you create a business invoice, you can use Office templates like the Business Invoice Maker Template for Word Online. This invoice template is free to download and use, so you don't have to shell out anything for a professional looking invoice that you'll be proud to show to your clients.
This invoice template is in Word Online, and you can download it to your computer to access, edit and print. You can also keep it online through your OneDrive account so that you can just email your clients their invoices for quicker transactions.
The template features a single page with a modern, minimalist design. It clearly shows the Invoice number on the header, and beside it, on the left-hand side of the page is the date as well as client contact and shipping information.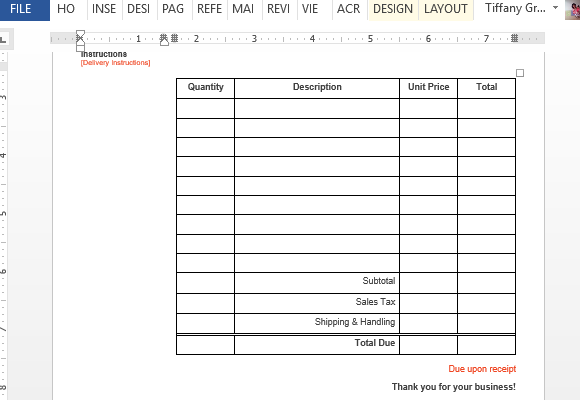 The invoice itself is in a cleanly laid out table. This table contains columns for Quantity, Description, Unit Price, and Total. At the bottom of this table is a section for the Subtotal, Sales Tax, Shipping and Handling, and Total Due.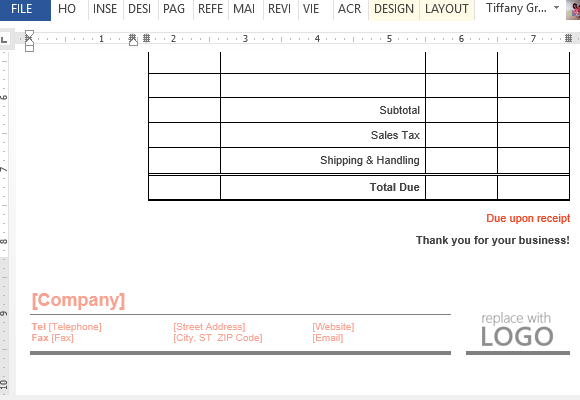 There are also a couple of sentences, "Due upon receipt" and "Thank you for your business." The former is to inform the client when payment is due, while the latter is for showing your appreciation for your client for choosing your company to transact with.
Then, at the bottom of the template is a footer. Here, you can follow the placeholders and insert your company logo and even slogan, company name, and contact information.