PowerPoint presentations for your business need not be boring. You can add a fresh, attractive and dynamic element into any presentation, whether it is a business proposal, balance statement, marketing plan, project schedule, or sales report. There are ways to add life and make your PowerPoint slide designs more appealing to your audience with many PowerPoint templates available today.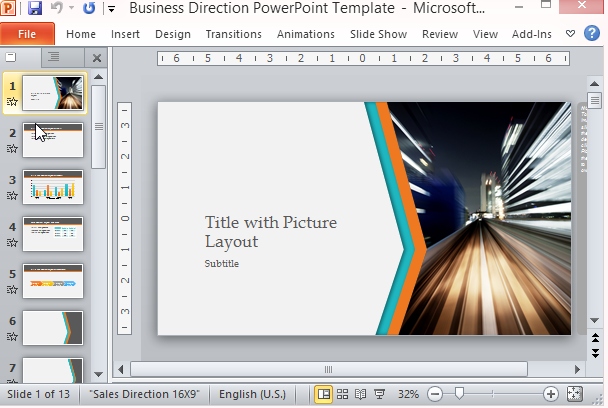 For a presentation that would help you drive your business to the right direction, and steer it up the success ladder, a speed-themed template may just be the thing. The Business Direction PowerPoint Template speaks of speed and certainty with its design and layout, from the first slide to the rest. With this business template, you can evoke power and confidence that you can take your business, client, or project to the direction that it needs to go.
This widescreen business-oriented template is compatible with MS PowerPoint 2013 and still has backward compatibility with earlier versions.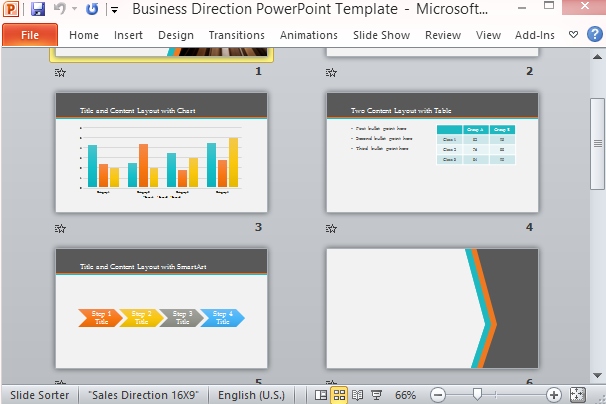 Aside from the main theme of speed and direction prominent throughout the whole slide, you can find more interesting features that would make this template the perfect one for your presentation. It contains a title slide template with blue and orange colors that point to the image, conveying your confidence and action. The rest of the slides share the same clutter-free and streamlined background while having different layouts for displaying various types of information.
The templates come with chart layouts, tables, text, image and text or object combinations, and other layouts. You can easily modify the data on the charts and tables for your own report or status. There are also blank layouts that you can use to create your own content and image or object placements on the slides.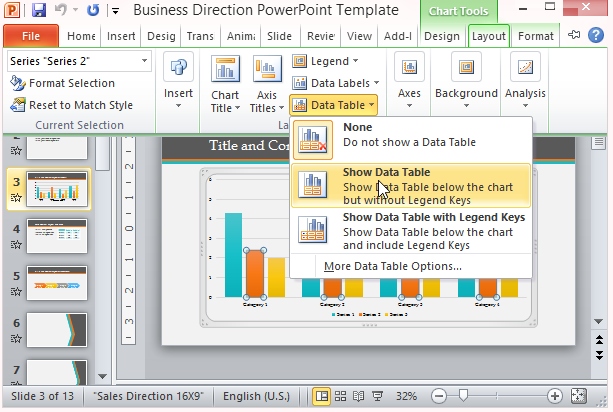 You can easily customize this business direction template, as with many PowerPoint templates. You can change the Design and Format of the slides to even reflect your own theme or company colors. You can also change the image on the title page into something that best represents your company or your message.
You can use this business direction PowerPoint template for sales pitches, sales reports, marketing strategy or plan, advertising, concept proposals, client bids, consulting services, and so much more.