We tend to be carried away by our fast-paced technology. Like a continuous flow, technology brings us to another place where things become more convenient and we have less effort and time spent on accomplishing even the most mundane tasks. So if you need to talk about technology, you can find this next template very helpful.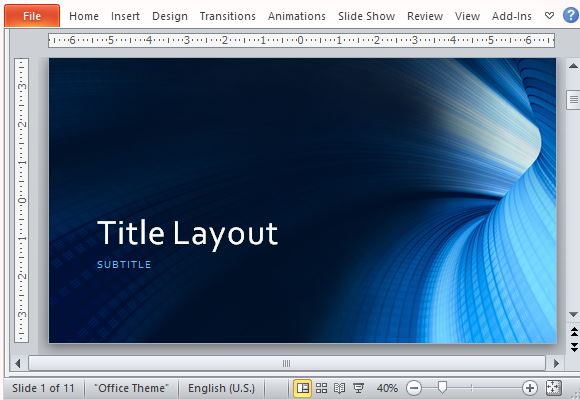 The Business Blue Tunnel PowerPoint Template is a technology-inspired template that represents the fast flow of technology bringing us into a more digital age with each innovation. This PowerPoint template can be downloaded for free and used in so many presentation topics.
This widescreen template works best for PowerPoint 2013 but can still be used for earlier versions with backward compatibility. It contains 11 slides that are designed for most types of presentations. These slides contain various layouts for you to present your data and yet they all maintain uniformity under one background and color scheme.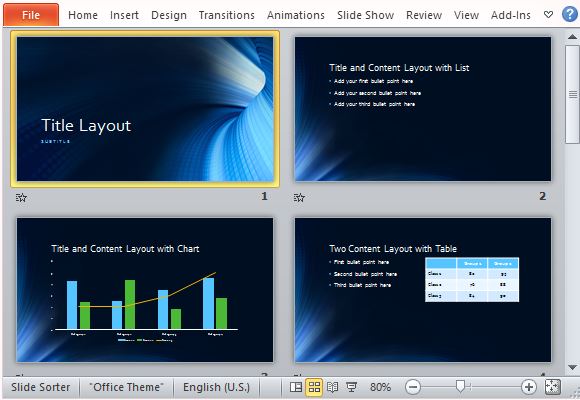 The presentation template starts with a title or cover slide. This lets you write your presentation title and subtitle. This can also be used inside the presentation to break or transition one topic into another. The succeeding slides allow you to present your data in lists, charts or graphs, diagrams, tables, photos and more. You can use these layouts to more effectively convey your message instead of merely typing long lines of text.
The whole template and the slide layouts and designs are all fully customizable so you can modify them to your topic, audience, company colors, or preference. These are all designed to catch your audience's attention and make impressive business presentations.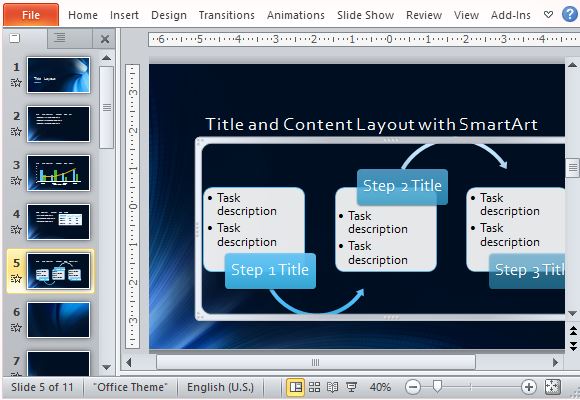 This Business Blue Tunnel PowerPoint Template can be used for subjects such as science, technology, digital age, gadgets and consumer products, computers, communication, programming, software, media, and even space.