Much like a building needs a foundation, businesses, websites, software and applications need a wireframe. A wireframe is a technical blueprint of the schematics that make up a structure. If your are to make a presentation about the wireframe or foundation of your game app or business venture, then you can definitely use this PowerPoint Online Template.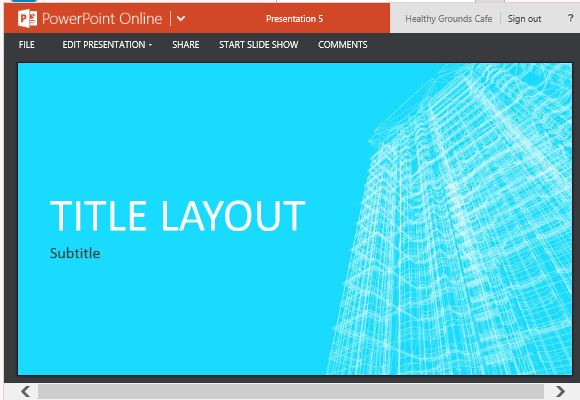 This Building Wireframe Design for PowerPoint Online is the perfect template for presentations for engineers, architects, programmers, graphic designers, software engineers, and construction project managers. This presentation template has the wireframe theme that is easy and soothing on the eyes, but with high contrast, impressive impact.
This template is a PowerPoint Online Template, which makes it easy for you to collaborate with your team and colleagues, especially in project management tasks. This Building Wireframe Design for PowerPoint Online can be accessed through your browser using any mobile device or PC. Alternatively, the template can also be saved into your computer of any other device with PowerPoint so you can edit the template from there.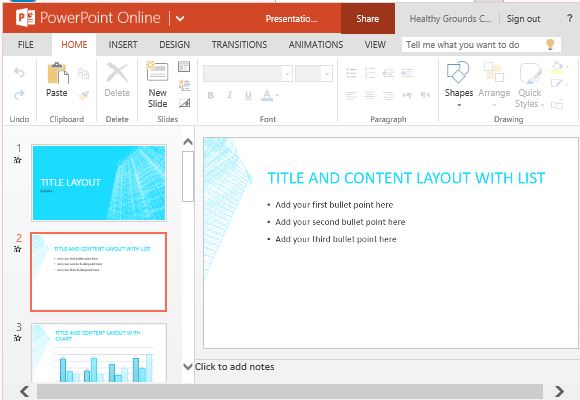 The widescreen, landscape orientation of this template allows for maximum readability because it makes the most of the horizontal space. Another remarkable feature of this wireframe design template is its use of cool colors which make the template modern and easy on the eyes. The bright turquoise color is contrasted by white accents and black and white text.
The template starts with a sample cover slide, which shows off the beautiful building wireframe design. The following slides still feature the same theme, this time with a white background and the wireframe in turquoise. The inside slides contain various sample layouts to guide you through creating your own presentation. The layouts allow you to present your data clearly and cohesively in the form of lists, tables, charts, graphs and SmartArt diagrams.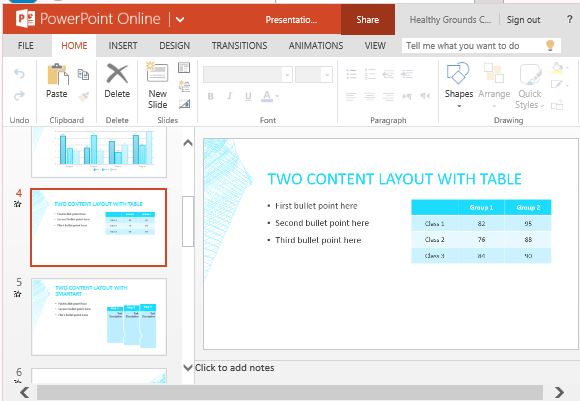 If you want other layouts, you can simply go to the Home menu on the Ribbon, click New Slide to add more slides. This option also has other slide designs for you to choose from and make your presentation attractive and interesting.
You can further customize the template for your own theme, company colors, brand, and personal preferences.