Blue conveys trust, peace, calm, serenity, and professionalism. You can channel this in your presentation using a template that has shades of blue in a calming design. This way, even if your topic is complex or highly technical, you can still be sure that your audience will have all-eyes and all-ears on you.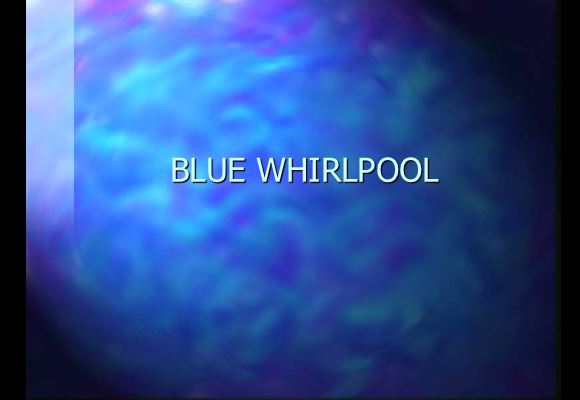 The Blue Whirlpool PowerPoint Template is a free general-purpose template that features a kaleidoscope of blue hues resembling the deep sea. This template is great for all kinds of presentations for business, organizations, school, or personal use.
Aside from the blue whirlpool, there is also a white transparent overlay framing one side of the slide and a solid blue line serving as an accent. This slide design is present throughout all slides, ensuring that your presentation looks uniform and professional.
To add more slides, you can click on New Slide on the Home Menu. From here, you can choose which slide layouts you need to present your information. You can add tables, charts, diagrams, graphs, pictures, etc.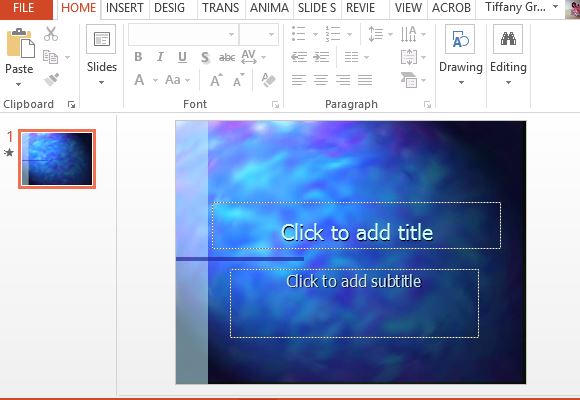 Furthermore, you can format the background or change the font styles to suit your own preference. You can change the transparency of the background to make your content stand out, especially if you have a lot of text in your presentation. Furthermore, you can create your own slide layout very easily, as well as rearrange, duplicate, and animate the slides.
You can also upload this template to your OneDrive account in the Microsoft Office portal, so you can access this versatile, general-purpose template whenever you need to create a quick presentation on-the-go. You can even share your completed slideshow online to your audience via email or social media and other sharing tools built in within OneDrive.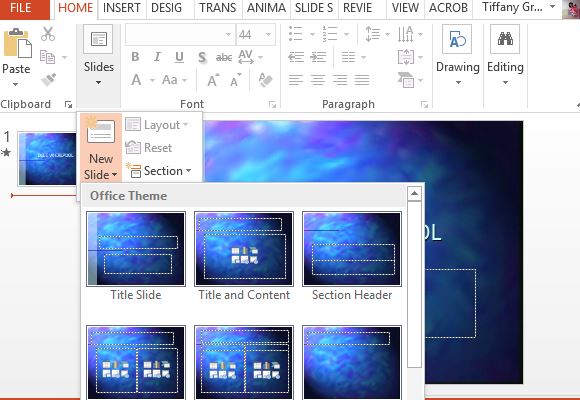 If you are working on a presentation project with a team, such as in school, office, or in the house setting with your family, you can also access the template together to see the changes as they happen.