Birthdays are special occasions that no one will ever want to miss. Whether it's the birthday of a spouse, family member, child, colleague, or friend, a birthday is a wonderful celebration of life and love. While you can attend their parties, you can also show how much the birthday celebrant means to you by giving him or her gifts. However, it's easier than it sounds, as finding the right gift isn't that easy.
Create Custom Birthday Gift Cards
If you are running out of ideas to give as a birthday gift, you can use this Birthday Gift Certificate Card Maker Template for Word. This free template is a great tool that you can use as a gift to anyone who has a birthday. This template is especially handy and convenient if you forgot to buy someone a birthday gift.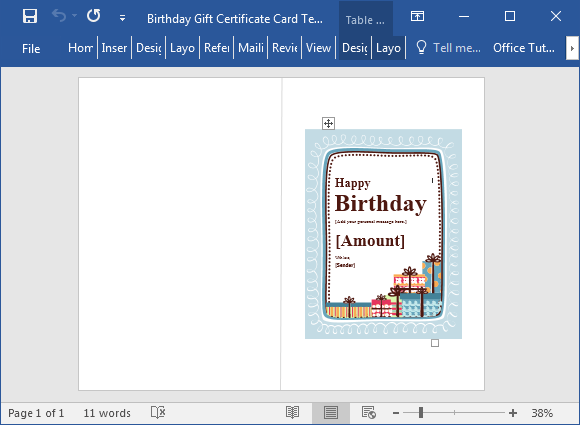 Create Gift Cards for Your Business or Personal Use
This gift certificate template is similar to a card template, except it uses just one part of a standard letter-sized paper. Any person can use this template as everything's already designed and laid out. Even businesses and organizations can use this to give out to people celebrating their birthdays.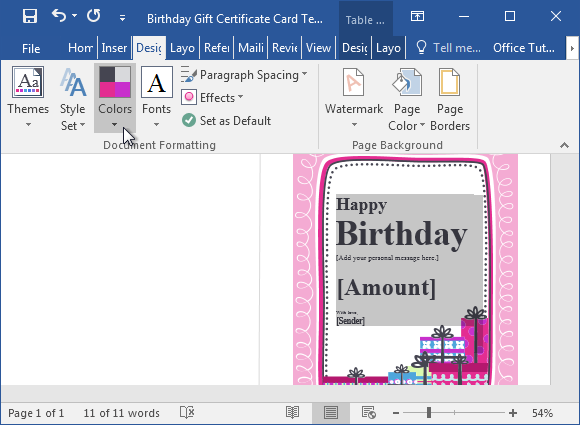 The template has a blue background with white squiggly lines for its border. At the bottom part of the template is a stack of gifts with brown ribbon that complements the text in the gift certificate. There's a "Happy Birthday" greeting and a placeholder for a short message at the bottom of it.
There's another placeholder for the amount of the gift certificate, which you can set by yourself, depending on how much you want to give. There's also another placeholder for you to put your name as the "sender."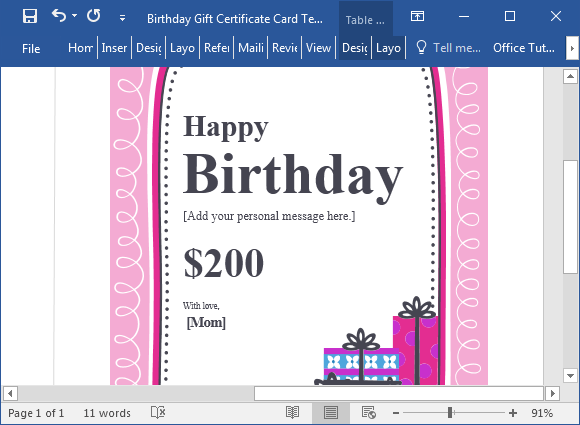 It doesn't take any Word expert to use this Word template, as it is easy to customize and navigate. In fact, it can also be easily customized to be given at other occasions, such as anniversaries, store openings, Christmas, and other events.
Go to Download Birthday Gift Certificate Card Maker Template for Word